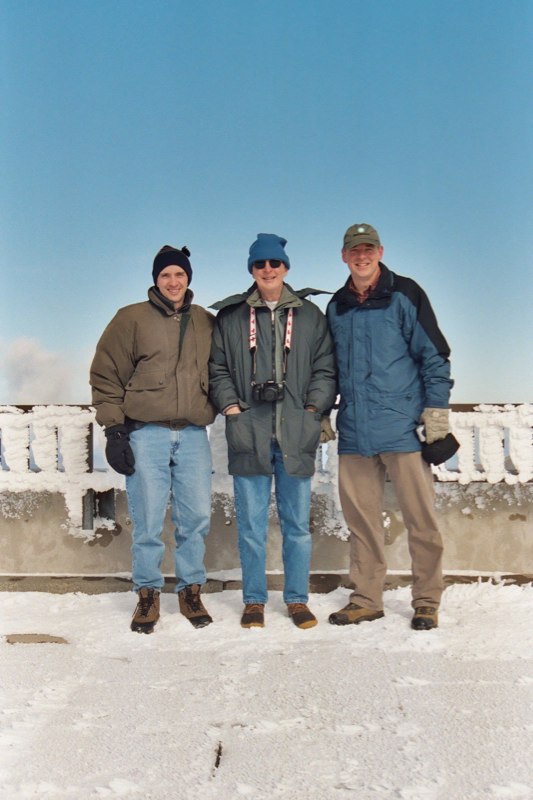 I've been thinking about my dad, Tom Heels, a lot lately. In part because he is in the sunset of his life, his health starting to fail, but his attitude amazing and inspirational. And I'm booked solid tomorrow, so I'm writing this today!
As a son, Tom Heels marched to the beat of a different drummer, much to the chagrin of his father, George Heels. One of my favorite "Tom as rebel" stories is how he enlisted in the Army, against his father's wishes, on his father's birthday! In part because his relationship with Dr. George Heels was not ideal, Tom Heels went out of his way to be a great father to me and my older brother, Mark Heels. Tom's example has rubbed off on both of us, and of that he can be forever proud.
When George died in 1974, months before Tom graduated from college (from the University of Maine at Portland-Gorham (UMPG), now called the University of Southern Maine (USM)), he took the lead in taking care of Vera, George's widow, Tom's mother, my grandmother. Vera briefly lived with us in Cape Elizabeth, then moved in to her own place. But Tom (and my mom, Helena) both took care of everything for her. My dad balanced Vera's checkbook, my mom took care of her meds. It was an all-for-one-and-one-for-all mentality in the Heels family.
In 2017, when both of my parents were going through some physical challenges (including recovering from various surgeries), my brother, Mark, put his own career on hold, moved in with my parents, and took care of them for nearly two years, all unpaid.
I have had the privilege, along with my lovely wife Rebecca, of hosting Thanksgiving for the Heels family for the last several years, including arranging for my aunt Hannah (Tom's sister) to travel to Massachusetts from North Carolina every year.
Both of these things we learned from our father's example.
These days, I try to treat every call or visit with my parents (and with Hannah, for that matter) as if it were the last one. Tom Heels will have a lot of people at his funeral, as he is a friend (and father figure) to many in his life. If I have half as many people at my funeral, then I will declare victory.
I've written about my parents before, and here are two of my favorite pieces:
* Thomas R. Heels And Helena E. Heels (2010-05-09)
An article for Mother's Day.
https://www.giantpeople.com/2191.html
* Happy 75th Birthday Tom Heels! (2011-10-19)
https://www.giantpeople.com/3139.html
To all the fathers: happy Father's Day! And to all of the children: enjoy your parents while they are still with you.