LawLawLaw #52 – Technology, Law, Baseball, Rock 'n' Roll.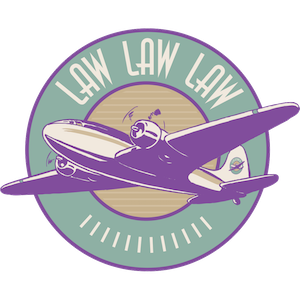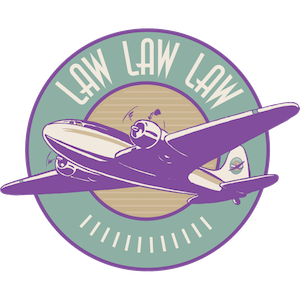 Startup Stuff
But first, a word from our sponsor. If you are a #startup #founder or #investor, know this: an economic downturn (or recession, for that matter) is an excellent time to lean in to your IP strategy. Since 2001, Clocktower has been focused on #patents and #trademarks for #startups:
* Top 10 Reasons to Switch to Clocktower! (2022-12-17)
Spending too much on patents? Concerned about the economic downturn?
https://www.clocktowerlaw.com/6303.html
And now, back to the news. Here is a summary of advice, news, predictions, and more from startup advisors and investors to help get us through this economic downturn:
* Sageview Capital 2022 Year in Review (2023-01-06)
https://www.sageviewcapital.com/sageview-capital-2022-year-in-review/
* From Blizzard Legal Battles To 15 Minutes Of Casket Fame, It Was Another Weird, Wacky Year In Boston Business (2022-12-27)
https://www.bostonharborangels.com/2022/12/27/from-blizzard-legal-battles-to-15-minutes-of-casket-fame-it-was-another-weird-wacky-year-in-boston-business/
* How 6 Venture Capitalists Are Thinking About 2023 – And Their Advice To Startups (2023-01-03)
https://www.tolacapital.com/2023/01/03/2023-predictions/
* Battery Ventures 2022 Consumer Lookback (2022-12-20)
"We seek to unpack the key drivers influencing consumer behavior over the last 12 months, and, ultimately, map those drivers to emerging market opportunities [that] we are excited about."
https://www.battery.com/blog/battery-ventures-2022-consumer-lookback/
* Which Way Is Up: The End Of Free Money, And The Importance Of Not Running Out Of It (2022-12-16)
https://www.battery.com/blog/which-way-is-up-the-end-of-free-money/
* Scaling Beyond Founder-Led Sales (2022-12-01)
"Don't think of a founder like you would a salesperson, think of them as an evangelist, in a class of their own. But it's these exact skills that make it difficult for founders to scale their businesses because scaling involves handing off a good amount of responsibility for generating sales to other employees."
https://companyon.vc/blog/scaling-beyond-founder-led-sales/
Doug Levin's blog is must reading, IMHO:
* Go-To-Market During A Downturn (2022-11-22)
"Downturns and recessions are great opportunities to question and rethink almost anything you do as a company."
https://douglevin.substack.com/p/go-to-market-during-a-downturn
* Companyon Ventures Talent Management Toolkit (2022-11-19)
"When you're building a venture-backed Seed, Post-seed, or Series-A stage startup, the most critical component to its success is having the best people in the right roles to help you grow."
https://companyon.vc/blog/companyon-ventures-talent-management-toolkit/
* Techstars Investment Terms (2022-11-03)
https://www.techstars.com/newsroom/investment-terms
* Sales Messaging Falling Flat? Hook Customers By Focusing On Them, Not You (2022-10-26)
"Finding your best hook is designed to help you leave that attention-grabbing voicemail or write that standout email to prospective buyers. If you talk about them-your customer and their challenges-instead of you and your product, you're ahead of 95% of the sellers out there."
https://www.battery.com/blog/sales-messaging-falling-flat-hook-customers-by-focusing-on-them-not-you/
* Four Tips For Startups Trying To Grow During A Recession (2022-10-12)
"Every tech investor on the planet seems to be making the same observation right now, in light of the stock market's downturn: Often, great companies are formed in bad markets."
https://www.battery.com/blog/four-tips-for-startups-trying-to-grow/
Technology Stuff
* Technology Puts American Chestnut Trees On The Comeback Trail (2022-12-29)
https://www.wsj.com/articles/technology-puts-american-chestnut-trees-on-the-comeback-trail-11672273224
* Five Creative Ways People Are Using ChatGPT (2022-12-07)
"The AI is helping Twitter users plot movies, design meal plans, and more."
https://www.freethink.com/robots-ai/using-chatgpt
* The World's Population Reaches 8 Billion People & Resources Have Grown More Abundant (2022-11-15)
https://www.humanprogress.org/worlds-population-reaches-8-billion-people-resources-have-grown-more-abundant/
This is why I miss the Dark Sky weather app, which was very specific and rarely accurate, but I admired the optimism:
* Precision vs Accuracy (2022-11-09)
https://xkcd.com/2696/
Law Stuff
* The FTC: Non-Compete Agreements Must Go (Past, Present And Future) (2023-01-07)
https://www.masslawblog.com/noncompete-agreements/the-ftc-non-compete-agreements-must-go-past-present-and-future/
What could go wrong? San Francisco tabled its robo-cop idea shortly after announcing it:
* San Francisco Makes U-Turn On 'Killer Robots' Plan (2022-12-07)
https://www.bbc.com/news/technology-63883235

* San Francisco To Allow Police 'Killer Robots' (2022-11-30)
https://www.bbc.com/news/technology-63816454
As of 2022-12-03, US trademark applicants have only three (3) months (as opposed to the previous six (6) months) to reply to an office action (AKA "rejection") from the USPTO. That's one way to clear the trademark application backlog: blame the applicants!
* Today Is The Day – Only 3 Months To Respond To A Trademark Office Action (2022-12-03)
https://blog.oppedahl.com/?p=8494

* December 3 Will Be The Day – Three Months For Trademark Responses To Office Actions (2022-10-12)
https://blog.oppedahl.com/?p=8498
To repeat: 101 is (and always has been) a red herring (https://www.clocktowerlaw.com/3079.html).
* Retired Judge Michel Calls Out CAFC For 'Tremendous Failure' To Provide Clarity On Patent Subject Matter Eligibility Law (2022-10-25)
"By my recollection the Federal Circuit hasn't gone en banc on a major patent case in a decade, and yet, all CAFC judges are on record saying that 101 law is a total mess and needs to be fixed."
https://ipwatchdog.com/2022/10/25/michel-calls-cafc-tremendous-failure-provide-clarity-eligibility-law/id=152336/
Back in the day, I had a Rolodex. Later, I moved my contacts to a 3-ring notebook. And finally to a (FileMaker) database. I probably have "info about you" in that database (such as your address and phone number). The main problem is that "info about you" and "your data" are not synonymous. YOUR data may include info about me, and MY data may contain info about you. So the main problem with this article is the assumption baked into the headline. If this article were a question, then the proper answer would be "mu," which means "unask the question" (https://en.wikipedia.org/wiki/Mu_(negative)#Non-dualistic_meaning).
* Give People Control Of Their Data (2022-09-08)
https://www.brookings.edu/blog/future-development/2022/09/08/give-people-control-of-their-data/
Baseball Stuff
I have already summarized the Red Sox (last place) 2022 season here:
* Best Of 2022 Boston Red Sox (2022-12-31)
Plus a memorable Kentucky Derby and other sports highlights, all in chronological order, natch.
https://www.giantpeople.com/17307.html
So now I'm going to rip them a new one for their on-jersey sponsorship with MassMutual:
* MassMutual Named Signature Partner And First Ever Jersey Patch Sponsor Of The Boston Red Sox (2022-11-30)
https://www.mlb.com/redsox/news/red-sox-jersey-patch-massmutual

* Kiké Hernandez Isn't A Fan Of The Red Sox's New Ad Patch (2022-11-30)
"At least it's subtle."
https://www.audacy.com/national/sports/kik-hernandez-isnt-a-fan-of-the-red-soxs-new-ad-patch
In short, the MassMutual logo sucks. Too many words, zero memorable graphics. You know what people remember? The Nike swoosh. The Apple apple. The Mercedes-Benz hood ornament. These are good logos. If MassMutual wants to get the most ROI from its sponsorship, then MassMutual should fire its logo designer and start over. Also, make it square. Horizontal logos are for old-school advertising: billboard, TV, print. Square logos are for modern advertising: social media & mobile. And if you design a good logo, then it doesn't have to be huge!
Music Stuff
* A Tour Of Legendary Club CBGBs By Photographer David Godlis (2022-12-19)
CBGB was ground zero for the punk and new wave scene in the late 1970s.
https://kottke.org/22/12/a-tour-of-legendary-club-cbgbs-by-photographer-david-godlis
* How Jamiroquai Shot Their Iconic Virtual Insanity Video (2022-12-13)
You know, the one with moving walls and/or floors.
https://kottke.org/22/12/how-jamiroquai-shot-their-iconic-virtual-insanity-video
R.I.P. to a singer-songwriter for my generation:
* Christine McVie, Fleetwood Mac Singer-Songwriter, Dies, Aged 79 (2022-12-01)
https://www.bbc.com/news/entertainment-arts-63812952
Not sure if this should go under music or law. Both?
* Micky Dolenz: Last Living Monkees Member Sues FBI For Secret Files On Band (2022-08-31)
https://www.bbc.com/news/world-us-canada-62741828
This is from my son's blog (about books, music, and games):
* Zero to 600, Part 1 (2022-08-21)
https://benheels.com/2022/08/21/zero-to-600-part-1/
And this is where the title of this newsletter comes from:
* The Future's So Bright by Timbuk 3 (1986)
https://www.youtube.com/watch?v=8qrriKcwvlY
Other Stuff
* 2022, A Look Back (2022-12-29)
In just 7 minutes.
https://kottke.org/22/12/2022-a-look-back
* A Timeline Of The Evolution Of Western Art Movements (2022-12-20)
https://kottke.org/22/12/a-timeline-of-the-evolution-of-western-art-movements
* Use the 'Feynman Method' to Learn New Things (2022-12-16)
"[America's greatest] physicist Richard Feynman [observed] that if you can't explain a complex concept at a simpler level, [then] you probably don't understand it well yourself. Or to put it another way: Teaching others can be the best way to learn."
https://lifehacker.com/use-the-feynman-method-to-learn-new-things-1849905388
I really enjoyed this documentary:
* China's Van Goghs: The Village That Paints Thousands Of Fakes A Year (2022-12-01)
"Have I become an artist? Do I have anything that deserves appreciation?"
https://kottke.org/22/12/chinas-van-goghs
* The Amazon Forest Is Not About To Disappear (2022-11-12)
https://www.humanprogress.org/the-amazon-forest-is-not-about-to-disappear/
This is also from my son's blog (about books, music, and games):
* I made a BookTube! (2022-08-29)
https://benheels.com/2022/08/29/i-made-a-booktube/
I leave you with an oldie but a goodie:
* Unlikely Simultaneous Historical Events (2014-02-20)
"When pilgrims were landing on Plymouth Rock, you could already visit what is now Santa Fe, New Mexico, to stay at a hotel, eat at a restaurant, and buy Native American silver."
https://kottke.org/14/02/unlikely-simultaneous-historical-events
END (OF STUFF)
---
Since 2001, LawLawLawTM has documented trends in technology, law (mostly patents and trademarks), baseball (mostly Red Sox), and music (mostly rock). Click here to subscribe to LawLawLaw.