All the news that disrupts.
By Erik J. Heels
First published 10/4/2016; YearOfDisruption.com; publisher: GiantPeople.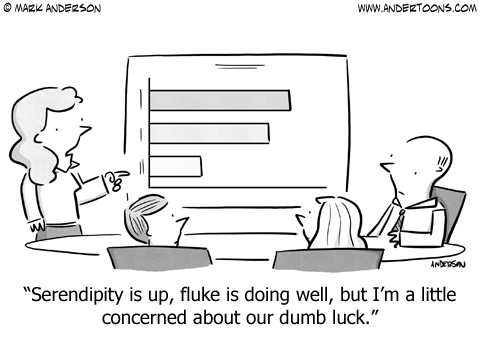 Fifteen years into running my law firm, I still consider it a startup. As I was contemplating the past, present, and future of my various startup ventures, I asked a VC colleague (whose VC firm has invested in – and profited from – at least one of my firm's clients) for advice. He said that the key to success is (1) to be lucky and (2) to have a large platform. For a tech startup, a large platform could mean selling to Google. For a small law firm, a large platform could mean selling to an Amlaw 100 (https://en.wikipedia.org/wiki/List_of_largest_law_firms_by_revenue) firm. But are "selling" and "selling out" synonymous? The Forbes article below seems to think so.
The last time I was recruited to a biglaw (http://abovethelaw.com/biglaw/) law firm, I was offered a longer commute, longer hours, less control, and the possibility of making more money. I always have the possibility of making more money, so that was an easy offer to reject! Plus I can guarantee jobs for everyone in my firm for at least the next 15 years. Can a big firm?
So as we drill down on this Year of Disruption (http://web.archive.org/*/www.yearofdisruption.com/) project, we're going to get more specific about questions like these. Hopefully some answers will emerge as well.
Here is the latest disruption news, including:
* Here's The Patent That Could Crush Monsanto And Save The World (2016-10-02)
"Mycologist Paul Stamets holds a patent for insect-killing fungi – or mycopesticides – that could disrupt the pesticide industry and 'help save the world.'"
http://inhabitat.com/this-amazing-patent-could-crush-monsanto-and-save-the-world/
* Tinder-Style App Set To Disrupt Legal Recruitment (2016-09-29)
"Route1 streamlines the process for candidates by allowing them to apply for jobs directly, also bypassing the recruitment interview."
http://www.afr.com/business/legal/tinderstyle-app-set-to-disrupt-legal-recruitment-20160928-grqfdq
https://bol.bna.com/will-this-app-disrupt-the-legal-headhunting-world/
* Forbes: How Big Business Tamed Disruption (2016-09-28)
"Big companies are re-asserting their powers by taking control of new innovations developed by their R&D division, startups."
http://www.forbes.com/sites/stevefaktor/2016/09/28/who-owns-the-tools-of-disruption/
* Rich Forman: Describe Your Startup In 140 Characters Or Less (2016-09-28)
"I attended the TechCrunch Disrupt 2016 conference earlier this month in San Francisco, and I focused my time on meeting startups that had a display on the floor. After I met a startup, I took a picture of them, with their company name or Twitter account, and described what they did. Interestingly enough, this was a challenge for almost all the startups I talked to."
http://www.techwire.net/commentary/techcrunch-disrupt-describe-your-startup-in-140-characters-or-less.html