Law firm Clock Tower Law Group's attorneys help iPhone application developers protect their intellectual property (domain names, trademarks, patents).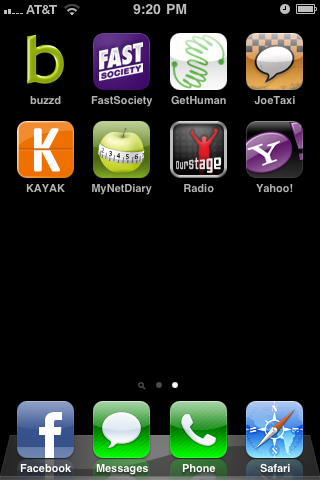 As it says on Clock Tower Law Groups cool clients page:
Apperian, Inc. helps top companies, government agencies, and educational institutions develop and implement an effective mobile strategy and reach their next generation of customers by creating compelling business to consumer applications for the Apple App Store.
After the 03/29/11 announcement that Clock Tower Law Group client Apperian raised $9.5 million from VC firms and angel investors (including North Bridge Venture Partners, Bessemer Venture Partners, Kleiner Perkins Caufield & Byers' (KPCB) iFund, CommonAngels, and LaunchCapital), I decided to see which of our clients have iPhone apps.
The picture above (screenshot of my iPhone) and list below tell the story:
Which I thought was pretty cool!
Erik J. Heels is an MIT engineer; trademark, domain name, and patent lawyer; Red Sox fan; and music lover. He blogs about technology, law, baseball, and rock 'n' roll at erikjheels.com.