Fun with technology and politics.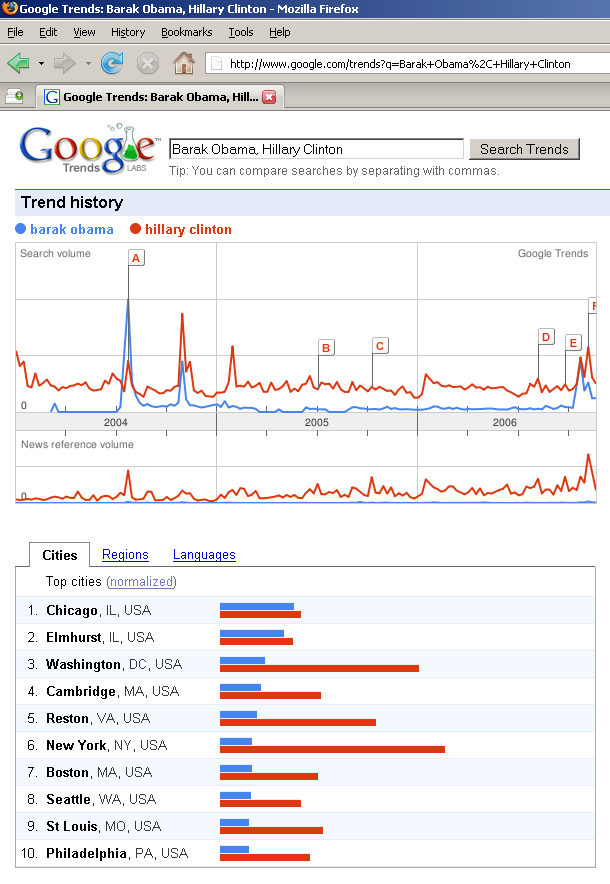 This is not a political post. I am an independent voter, not a member of any political party.
If the democrats had to choose a presidential candidate today, if the choice were based on popularity, and if Google Trends is a good measure of that popularity, then Hillary Clinton would defeat Barack Obama in a landslide.
Somehow, I expect that the Google Trends chart of Barack Obama vs. Hillary Clinton will evolve over time.