Parallels scores points for customer service, loses points for user experience.

I got a nice email and call from Parallels yesterday about about my recent purchase of their OS virtualization software. I just purchased a MacBook, a new version of Windows XP, and Parallels. Parallels emailed to see how my install was going. I emailed back and told them that I hadn't received the software yet. (I purchased the backup CD as well, intending to install from CD at home after my MacBook arrived.) Parallels called me back to make sure that I knew that I could download the software. It then explained the frustration of buying the MacBook from one place (apple.com), Parallels from another place (parallels.com), and Windows XP from another place (macconnection.com). As an aside, I got a kick out of purchasing Windows XP from MacConnection.
Last night, I happily powered up the MacBook, downloaded the latest and greatest version of Parallels Desktop For Mac (Parallels Desktop 3186 Mac en.dmg, released 02/27/07) and got the following error ("The following disk images failed to mount" with the reason listed as "not recognized").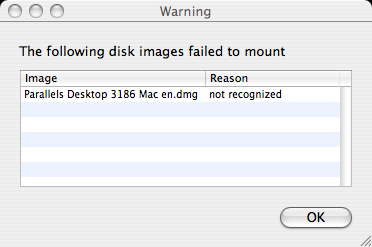 Now keep in mind this is a brand new MacBook, and Parallels was the first piece of software that I downloaded and attempted to install.
So I went back to the Parallels website this morning to see if I could download the latest version again and got this error: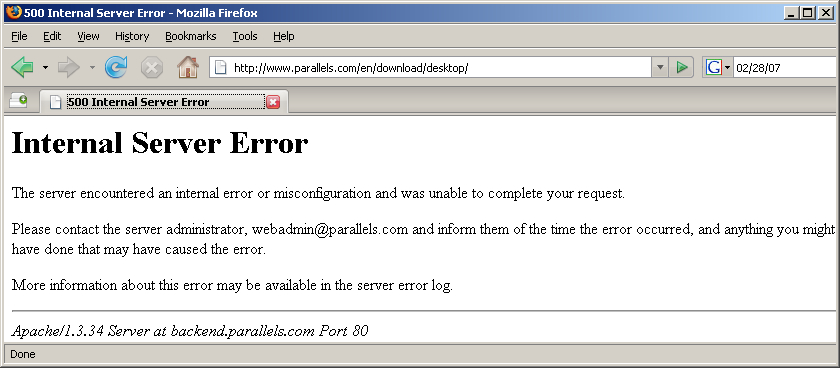 Where, oh where, has the great technology gone? I want more great technology. File this under "nothing is easy."