Just Say Thanks
By David Homan
First published 2019-12-03; OrchestratedConnecting.com; publisher: Orchestrated Connecting.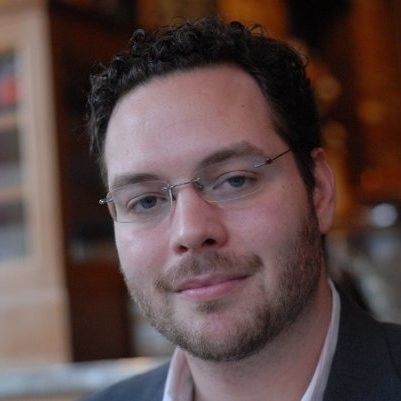 The most notable influencers have entire platforms behind them that include a value system and code and a methodology that rings true for thousands or even millions. When you practice what you preach, you develop a platform of value. I believe that to build a powerful new community you have to honor the chain of connections, at least five links deep. When you can purposely weave these people together they learn to recognize their shared value.
In my community, we only have a few clear-cut rules, but recognizing the value of other relationships is key. In fact, I make it a transparent and clear-cut "threat" that if you don't honor the chain while attending the series of my events I run for connectors called the ConnectED/OR Gatherings–and I find out from others a tangible result occurred because of someone at that event–then you are out of the community. The least you could've done was say thank you. And that was all I asked.
Think about how much you've invested in the closest 50-100 people around you. Some you worked with for years. You sat on Boards together. Attend every conference together. Watched their kids. Were roommates. Etc. The investment you made was in time. You might get paid hourly or measure your salaried position in how you spend your time, but you can't put a price on strong relationships. You either have them or you don't.
When you introduce a friend or colleague to someone you've put such an investment into, you don't expect that intro to be transactional. In fact, you cringe at it. But you also clearly want to understand the value of that transfer or addition of relationship, and you want to feel valued for providing mutual value to others.
We focus most clearly on the things that went wrong. What frustrated or angered us, even the situations where we felt betrayed. When we think we are doing our best, we often neglect the people around us we needed to get there. That exact moment when we are at our height is both the perfect moment to express gratitude and recognize others, because it is when we need others around us the least–and therefore the expression of thanks is purely that–no agenda or purpose beyond making someone else feel more valued.
I make 200+ intros a month. Those that neglect to thank me not only drop from my radar, but unless I know they are helping others I'm close to, I am reticent to keep helping them again.
Those that express gratitude stay top of mind, and are given a free opportunity to have me focus on them within a busy schedule. All it really takes in this day and age is a bunch of funny emoticons and a note like "that talk with Frank Fredericks was awesome."
When you express gratitude and honor the chain, you build community. When you build community, those around you are now purposefully connected to each other. You have taken seemingly random connections and woven them together and produced other interactions you couldn't have predicted.
And you feel great doing so.
Here's my personal example of honoring the chain:
I recently embarked on a journey to incubate a media company with an impact lens for filmmakers Paul and Kristina Dalio to change the world through featured film and media:
Link One: I met Paul and Kristina because of Barbara Ricci, Treasurer of the Arthur Miller Foundation (AMF).
Link Two: I was offered to join the Board of AMF, through my friend with Jaime Hastings, whom I met through my high school buddy and entrepreneur Bharani Rajakumar.
Link Three: Besides personal friendship, part of the reason Paul and I bonded early on was because of an interfaith dinner my wife and I co-hosted with my friend Rachel Gerroll (and her husband Spencer), along with our mutual friends Daniel Pincus and Becky Sweren. Paul is working on a movie that touches heavily on interfaith.
Link Four: I met Rachel Gerroll because of my friend Josh Tanenbaum (who is President of the America-Israel Cultural Foundation, which I led for 14 years).
Link Five: Josh was introduced to me through two incredible cousins, Yael Alkalay and Eyal Vilner, who are both amazing artists.
These individuals I help support work in Mental Health, Jewish Charities, Arts and Culture, InterFaith, Future of Work, Oceans, etc.
Everything is interrelated when you purpose weave community and gratitude into your work.
About The Author
David Homan connects people. His primary skill in life is learning about people, helping them reframe and pitch themselves better, and then creating long-lasting relationships based on the premise that for everyone for whom he connects the dots, they would be described as an action oriented, natural giver with high integrity.
His methodology, Orchestrated Connecting (https://orchestratedconnecting.com/), is currently being explored towards a Book, and his community of over nearly 1100 global "superconnectors" represents family offices, venture capitalists, impact investors, entertainers, athletes, CEOs/Founders, community organizers, and a myriad of other incredible "occupations" that do little to describe how amazing each individual in this community of communities is.
As a prior non-profit CEO, David raised millions for the arts while running a multi-national, multi-million dollar Foundation that survived near total destruction due to Bernie Madoff, and incubated a social impact film company for the Dalio Family Office. His impact advisory firm, Orchestrated Opportunities (https://orchestratedopportunities.com/), partners with family offices, start-ups, funds, and nonprofits to build new, structured ecosystems of relationships to strategically scale and expand their growth. Focal areas include mental health, health and wellness, climate change, art, philanthropy, social justice, and investing in women, among others.
David is a recognized classical composer whose music can be found by saying "Alexa–please play the music of David Homan" with 7 albums and radio play internationally. His latest project is a film/mini-series focused on a composer who loses his mind to Alzheimer's.
He serves as an Advisor to NEXUS, part of the steering committee of the DC Family Office Network, as a founding member of the First Republic FEA NY Chapter, as an advisor to the Catalyst Impact Foundation, as an Advisor to Regeneration.VC (http://regeneration.vc/), and as Board Chair of the Arthur Miller Foundation.
---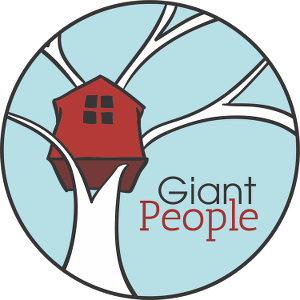 Erik Heels was introduced to David Homan in the fall of 2020 and finally met David in person in the spring of 2023. To spread the word about David connecting philosophy, Erik asked to reprint this article on his birthday in 2023. And to honor the chain of connections, Erik was introduced to David by Dr. Richard Swart, whom Erik met while reaching out to givers on LinkedIn in connection with growing the Treehouse group, founded in 2018.