Enjoying a tech-free Mother's Day weekend.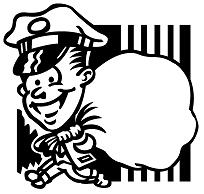 Every now and again, I take time off from my email and cell phone. In fact, the last time I did so was about a year ago.
Could you live one weekend without email? Without your cell phone? I think that Mother's Day weekend is a good time to do this, and I may make this an annual tradition. I may also get rid of my cell phone (which I hate) completely.
Over the weekend, I enjoyed attending my daughter's dance recital, watching my son's baseball game, putting up a tire swing with all three kids, and taking my mom (and the rest of the family) out for dinner.
Of course, now I am ridiculously behind on both email and voice mail.
Related Posts
Internet-Free Day
The pause that refreshes.