Last updated 2005-06-17.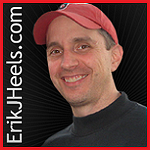 The following directory of Clock Tower Place (CTP) tenants (and alumni) is provided as a service to the CTP community. Please send corrections and updates to info@lawlawlaw.com.
Clock Tower Place tenants are also encourage to join the clocktowerplace-tenants mailing list (http://groups.yahoo.com/group/clocktowerplace-tenants/), An unofficial (but helpful) discussion group for tenants of Clock Tower Place.
Clock Tower Place Tenants
Clock Tower Place Alumni