Making attorney recruiting "affordable" for everyone.
By Jim Szczerba
First published 9/22/2016; YearOfDisruption.com; publisher: GiantPeople.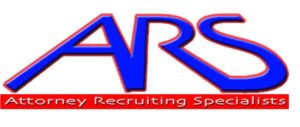 ARS – Attorney Recruiting Specialists (http://www.attorneyrecruitingspecialists.com/) has been a leader in the recruitment and placement of legal professionals in the Intellectual Property field for over 15 years. Our dedication, depth, and diverse industry relations are unsurpassed in our field. ARS has pioneered the use of state-of-the-art technologies and advanced recruiting techniques. Thorough research, constant compilation of quality resources and the highest caliber of professionals, sustain our success and that of our clients and candidates.
As our client, you will benefit from our expertise and effectiveness in identifying, credentialing and contacting candidates that meet your requirements.
As our candidate, you can be assured that you will be represented in to only the prospective employers that match your objectives and that your confidentiality will be safeguarded.
In the last 15 years we have seen firms come and go or struggle to keep up with the ever changing business landscape. One thing we have learned is that you never have complete security and it is wise to position yourself in the best possible scenario.
We have seen changes in the recruiting landscape as well as areas that were considered strong, are no longer such. This has forced us to improvise in how we can better serve our clients and be cost efficient.
Our research has shown us that the biggest reluctance in utilizing a recruiter is the initial outlay and the cost associated with it.
Taking that into account, we wanted to think, "outside the box" and implement a strategy where the risk would be minimal, along with the fee associated for our services.
In this way, a firm looking for; a partner with portables, an associate in a desired field or a patent agent would come to us with those needs. Our vast resources can do what most firms can't do and that is to reach candidates not only nationally, but internationally as well. All this is done at NO CHARGE unless a working relationship is established with the candidate.
A firm looking to merge to establish a bigger "footprint" in the market or to just become a bigger player is one of things we do best. We have firms just waiting for the right firm to come along and join together to increase productivity.
A firm looking to be acquired for any reason is always requested by our clients.
What we have done regarding our fee structure has been to take a very radical approach, where we partner with the firm to take on the same risk as the firm itself.
Instead of the typical upfront 30 day, first year's percentage based payout, used by most recruiters, we work on a different scale.
Our typical negotiated fee structure would be to take a percentage of BILLABLES paid quarterly over a two year period. We find this is a WIN-WIN situation for all as the firm has no initial lump sum outlay and pays according to the productivity of the new person.
So basically, we assume the risk and alleviate the firm of the burden of a huge recruiting fee.
Whatever you are looking for, do not be afraid to solicit our services, as it will be a winning scenario for you!