Boutique IP law firm.
By Sam Trivedi
First published 9/21/2016; YearOfDisruption.com; publisher: GiantPeople.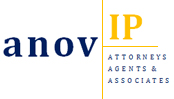 We would like to introduce ourselves, anovIP is a boutique IP law firm. We are not only limited to filing of Patent applications but stand through with our clients in entire lifecycle of Intellectual Property. Our in house team of over 85+ attorneys, professionals, subject matter experts and support staff is always at service for matters relating Patent, Trademark, Design and IP support. Handling traditional law firm functions like Patent Application Filing (Ordinary/ Convention/ PCT National Phase) is something everyone practice, but we have In-house expertise in providing support functions like Patents Invalidity Assessments, Novelty Assessments, Patent Infringement Identification, Sales and Marketing material preparation, etc. , Please be advise that the advantage of working with us is the expertise which an in-house of IP Professional segregated in various departments like IP – Law Practice, Business Intelligence, Patent Prosecution, Patent Analytics & Search, Patent Licensing & Infringement, Patent Brokerage etc.
Over the years, we have successfully assist various innovators, Startups, Corporate, Law firms, Universities in conceptualization, validation, lodgment, prosecution and renewals and would be very pleased to render such services to you/your client as well.
I. TRADEMARK APPLICATION-MULTIPLE JURISDICTIONS
Our trademark application practice focuses on advising each client/Firm with the goal that the trademark should function as a strong brand name, and be free of conflicts with other prior existing trademarks. We endeavor to accomplish this by first advising our clients of any inherent problems with the proposed trademark. Following this, a comprehensive trademark search is recommended to ascertain whether the proposed mark may cause difficulties because of a similarity with a prior existing trademark already in use by another party.
II. PCT NATIONAL PHASE/CONVENTION PATENT
Patents play a pivotal role in securing a future returns on the investment made on the innovations. Strategic use of patents can generate a revenue streams and allow advantageous positioning in the key markets. We assist our clients in low budget patent filling in India and other multiple jurisdictions at a very competitive & discounted fee of almost 30% discount on what other firms might charge.
III. DESIGN APPLICATION-MULTIPLE JURISDICTIONS
We offer our assistance in filing Design applications with understanding that in today's radically digitized social conditions, design's role is more changing. Many countries over the world understand the capability of design, and no small number of nations asset design as a part of nation's primary strategies. There is no doubt that design has played an important and powerful role to promote nation's economy.
IV. PATENT ANALYTICS AND PATENT MONETIZATION SERVICES
Further, taking opportunity to introduce that we have our Delivery Center Team -skilled and trained to provide high quality deliverable like High Quality Technical Searches, Prior Art Searches, Technology Scouting Searches, R&D supplemental Searches, Infringement Detection searches, Claim Charts, Evidence of Use charts, Summary Infringement Charts, Candidate Marketing charts to Potential clients, Novelty/Patentability Search, Invalidity Search, Infringement/Freedom To Operate Analysis etc.