Jeff Banister, AL Manager Of The Year; Pete Mackanin, NL Manager Of The Year.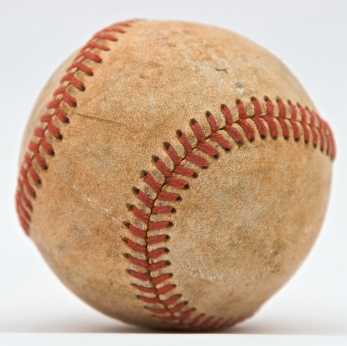 MLB lacks good stats on managers. The best we have is XWL (expected wins-loss), which compares what each team's win-loss record should be, based on runs scored, to its actual record. A good manager exceeds XWL, a poor managers fails to meet it.
So based on reason, math, and logic, here are the MLB Manager Of The Year predictions:
Division
Team
Wins (Actual)
Wins (XWL)
Detla
Manager
Notes
Top Third – Exceeded Expectations
AL West
Texas
89
76
13
Jeff Banister
AL Manager Of The Year
NL East
Philadelphia
67
59
8
Pete Mackanin
NL Manager Of The Year
AL East
NY Yankees
77
72
5
Joe Girardi
Yankees
AL Central
Kansas City
77
72
5
Ned Yost
no comment
AL East
Baltimore
82
77
5
Buck Showalter
slow
AL Central
Detroit
79
75
4
Brad Ausmus
should have kept him
NL East
NY Mets
80
78
2
Terry Collins
no comment
NL West
Arizona
63
62
1
Chip Hale
no comment
AL Central
Chi White Sox
72
71
1
Robin Ventura
beat up by Nolan Ryan
NL East
Miami
75
74
1
Don Mattingly
Mr. Yankee
Middle Third – Met Expectations
NL West
LA Dodgers
85
84
1
Dave Roberts
The Steal
AL Central
Cleveland
86
85
1
Terry Francona
Tito!
NL Central
Cincinnati
63
63
0
Bryan Price
no comment
AL West
Oakland
66
66
0
Bob Melvin
no comment
NL Central
Pittsburgh
74
74
0
Clint Hurdle
no comment
NL East
Atlanta
59
60
-1
Brian Snitker
no comment
AL West
Houston
79
80
-1
A. J. Hinch
no comment
AL West
Seattle
79
80
-1
Scott Servais
no comment
AL East
Toronto
82
83
-1
John Gibbons
slow
NL Central
Milwaukee
68
70
-2
Craig Counsell
Postseason Hero
Bottom Third – Below Expectations
NL Central
St. Louis
79
81
-2
Mike Matheny
no comment
NL West
San Francisco
79
82
-3
Bruce Bochy
no comment
NL East
Washington
88
91
-3
Dusty Baker
Nukes Arms
NL West
San Diego
63
67
-4
Andy Green
no comment
NL West
Colorado
72
76
-4
Walt Weiss
no comment
NL Central
Chi Cubs
95
99
-4
Joe Maddon
Glasses
AL East
Boston
86
91
-5
John Farrell
Worst Manager In My Lifetime
AL West
LA Angels
65
71
-6
Mike Scioscia
Loser Face
AL Central
Minnesota
55
62
-7
Paul Molitor
Twins
AL East
Tampa Bay
64
72
-8
Kevin Cash
Catcher
Note that John Farrell, the Red Sox "manager," is the 4th worst in all of baseball. Not only is Farrell the worst manager in my lifetime, he's the 4th worst in 2016!
I welcome the #FireFarrell apologists to present one iota of evidence to the contrary.
Even if the Red Sox win the 2016 World Series (which they won't, because of Farrell's incompetent in-game management), he should still be fired.
And if the Red Sox DO win the 2016 World Series, it will be in spite of John "slightly better than Butch Hobson" Farrell, not because of him.
I'm no idiot. I'm an MIT engineer, a patent lawyer, and a season ticket holder. Check my math.
And #FireFarrell.