Time to fix the protective netting – for real this time.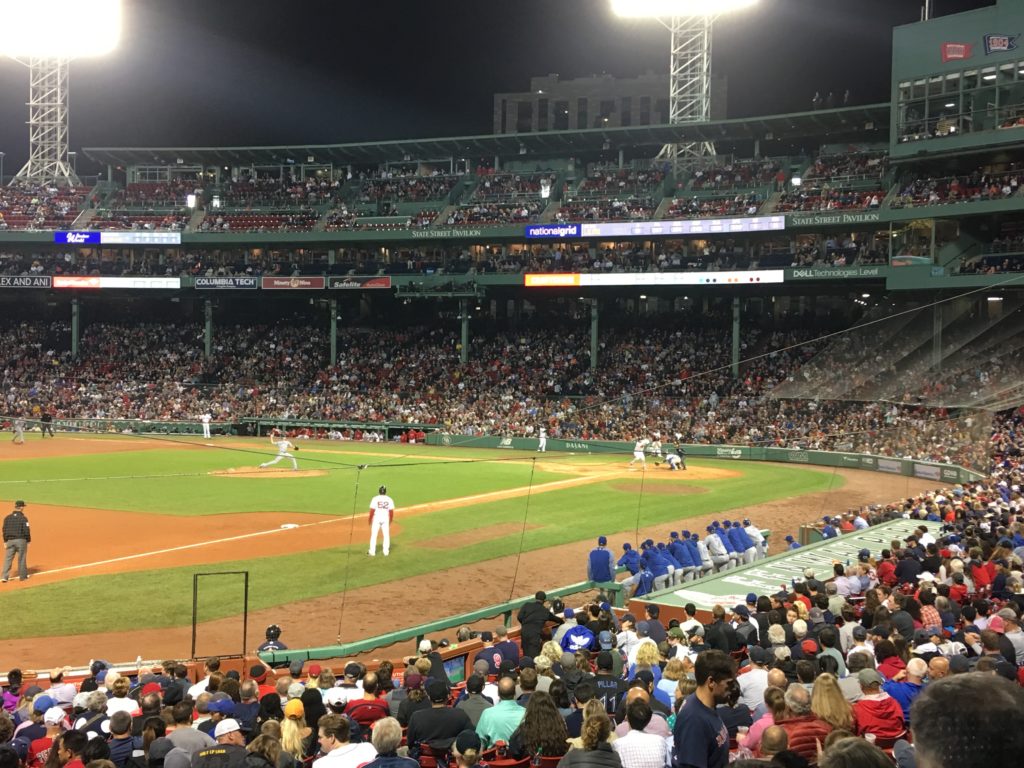 Red Sox Fail: Fan Injured (Again) By Flying Bat At Fenway Park
Time to fix the protective netting – for real this time.
In January 2018, the Red Sox announced plans to dramatically extend protective netting in front of the infield stands.
The netting was extended primarily for fan safety after a series of injuries around Major League Baseball, including one at in in June 2015 at Fenway Park when a woman was nearly killed after being struck by a broken bat.
MLB has issued guidelines for protective netting at baseball games, and as of the 2018 season, all 30 teams have implemented extended protective netting, but MLB still has not issued any mandates regarding such netting.
This bears repeating.
MLB can tell you where each batter hits fair balls, at which frequency, against which pitchers, in any ballpark, day or night. But figuring out where foul balls and flung bats land in foul territory is beyond the scientific capabilities of the baseball technorati?
I was at Fenway Park on 2018-09-12 when a fan, yet again, was hit in the head by a wayward bat. So I can tell you this, definitively: the netting at Fenway Park in Boston is not working. Not for any purpose.
The netting was not installed due to any MLB mandate because there is no such mandate.
The netting has not been installed in such a way as to effectively protect fans from balls and bats.
The netting (although designed and installed by professionals) looks like it was installed as part of a middle school science project completed the night before it was due. And I've seen some pretty impressive science projects. But the Fenway Park netting would get a "D" or an "incomplete" if I were grading it.
Let's use a science-based approach to solve this very solvable problem!
Greater Boston is home to some pretty good schools, including MIT, Harvard, Tufts, BU, BC, Northeastern, and UMass Boston, just to name a few. It's also home to a pretty robust startup ecosystem including MassChallenge, Techstars, Harvard's i-Lab, and MIT's The Engine.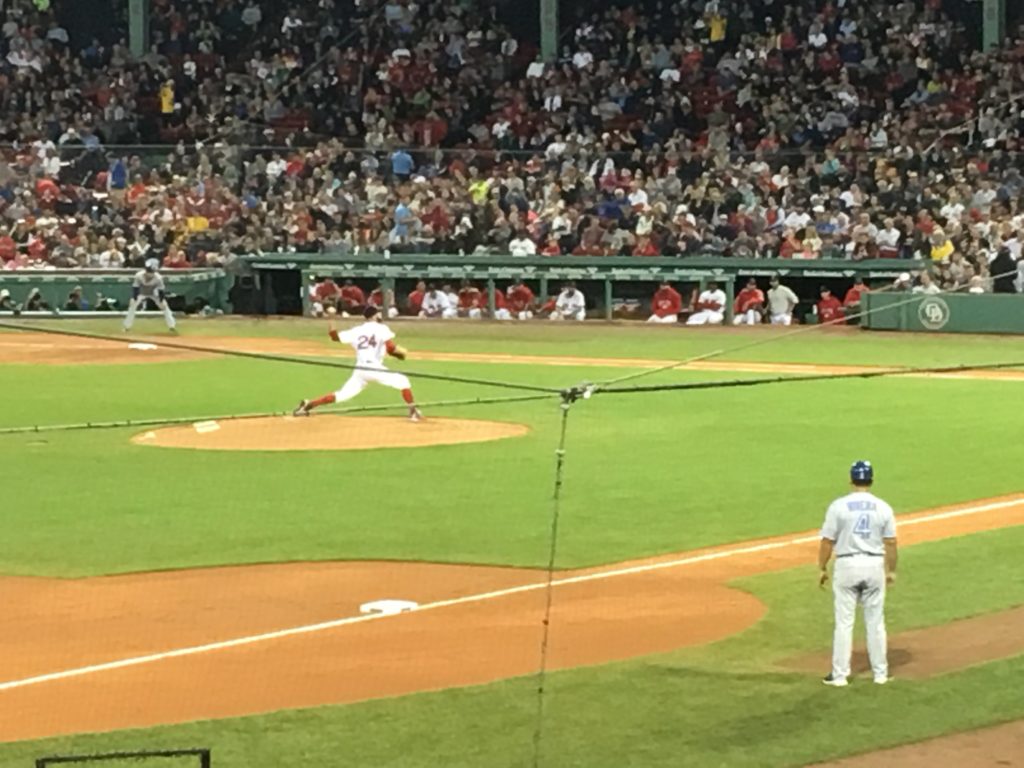 You would not put the above view of Fenway on TV, so why should fans have to look at this mishmash of cables and nets?
And you would not trust your loved one's safety to netting that simply does not work.
If MLB is not going to fix this problem, then the Boston tech community must.
To quote Gene Kranz, NASA Flight Director, Apollo 13 (from the movie "Apollo 13"):
"Let's work the problem people. Let's not make things worse by guessing."
---
Erik J. Heels claims to publish the #1 blog about technology, law, baseball, and rock 'n' roll.