Congrats to Chris Midgley and the entire Unidesk team on this exit!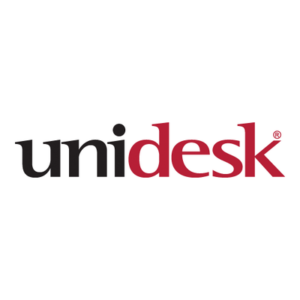 Quoting from the press release:
"Unidesk has been recognized by customers and industry analysts as the clear leader in application layering, offering multiple unique advantages that streamline secure app delivery and VDI deployments and make them easier to manage," said Jeroen van Rotterdam, senior vice president of Engineering at Citrix. "By incorporating Unidesk technology into XenApp and XenDesktop, Citrix advances its industry leadership by offering the most powerful and easy to deploy application layering solution available for delivering and managing app and desktops in the cloud, on-premises and in hybrid deployment environments."
http://www.businesswire.com/news/home/20170109005257/en/Citrix-Acquires-Unidesk
About Unidesk
Unidesk is the leader in application packaging and lifecycle management software for the digital workspace. Unidesk's patented application layering technology captures any Windows app as a virtual disk for error-free, install-free delivery to end users and package-once, update-once efficiency for IT. Unidesk maximizes IT agility by enabling the same app packages to be provisioned to any hypervisor or cloud and delivered through all leading desktop virtualization solutions, including Citrix XenApp, Citrix XenDesktop, Microsoft Azure, Microsoft RDS, and VMware Horizon. 1,400 customers and solution partners around the world trust Unidesk to reduce the operational and capital costs of application management and accelerate business services.
About Clocktower Law
Clocktower Law is a small Boston-area patent/trademark law firm founded by Erik Heels in 2001. Clocktower Law helps companies protect their ideas (with patents and trade secrets) and brands (with trademarks, domain names, and usernames) from the competition. Clocktower Law's patent and trademark lawyers have worked as non-lawyers for software and Internet startups, so we understand how intellectual property (IP) works in the real world. As such, Clocktower Law has helped many entrepreneurs have successful exits (getting acquired, going public). We do not, however, represent patent trolls, trademark bullies, or cybersquatters. So we're not the right firm for everyone. But we're a good choice for many.
Clocktower Law serves clients in many industries, including, but not limited to, advertising, branding, marketing; artists, music; computer hardware; computer software, software as a service (SaaS); consumer products; gaming; industrial products, medical products; Internet services, websites; multimedia, audio, video; nonprofits; professional services; search engines, travel search; and social media, social networking, social shopping.
Clocktower Law clients have had 20 exits (16 acquisitions by public companies, 3 acquisitions by private companies, plus one IPO) in the 16+ years of Clocktower Law's existence. We guide our clients into filing patents and trademarks only when it makes sense for their business. Which helps them spend less on IP and more on product. Which helps them have successful exits.
---