We're hiring.
By Erik J. Heels
First published 4/2/2008; Patent Law Jobs; publisher: Patently-O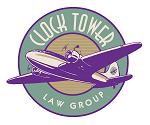 Clock Tower Law Group is looking for a 2L or 3L who:
Has passed the Patent Bar Examination
Is interested in Internet technology
Is interested in computers and software
Has strong opinions and enjoys writing about them, and
Enjoys being entrepreneurial and working with entrepreneurs.
The student's grades, participation on law review, and undergraduate degree are not important to us. We are primarily looking for someone who enjoys thinking differently about solutions to problems. We will work with the ideal candidate on flexible hours.
The job will involve a whole range of IP activities in a small office setting including:
Drafting patentability opinion letters
Responding to USPTO office actions
Trademark filings, and
Domain name issues
Contact:
Interested applicants should contact us at: info@clocktowerlaw.com.
Additional Info:
Employer Type: Law Firm
Job Location: Maynard, Massachusetts