Just say no to Yahoo Pipes and xFruits.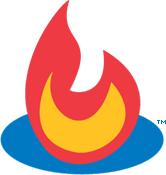 I tried making a master feed from my multiple fees (articles feed, comments feed, and Google Reader Shared Items) feed using Yahoo Pipes (and I am the only one who refuses to refer to Yahoo as "Yahoo!"?).
Then I took a look at xFruits, which also let you aggregate multiple RSS feeds into one. Plus lots of other transformations, like RSS to web, RSS to mobile, RSS to email, RSS to OPML, and OPML to mobile.
But do I start with my raw feeds, glue those together on one, then burn those into a new FeedBurner feed? Or do I glue the FeedBurner feeds into a new meta feed?
That's when I decided that I don't want another intermediary messing with my feeds. I want FeedBurner to do everything that Yahoo Pipes and xFruits can do with feeds. I want FeedBurner to be the Feed Master. Zuul can be the Gatekeeper.