Tivoli Audio makes a good looking clock radio.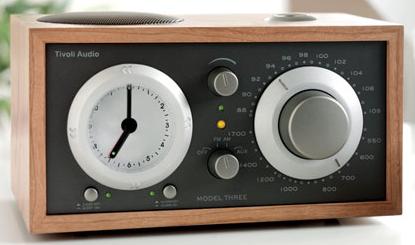 Most clock radios are ugly, sound bad, and have poor controls. So when I saw and advertisement in Fast Company magazine for Tivoli Audio's elegantly simple clock radio, I knew that I wanted one. Here's a radio that looks good and has good controls. I especially like that it is not unnecessarily digital. Analog clocks provide much better time information to the sleepy.
I hope it sounds good too.