Including ParodyLaw.com, GamePatents.com, RedStreet.com, and FailBlog.com.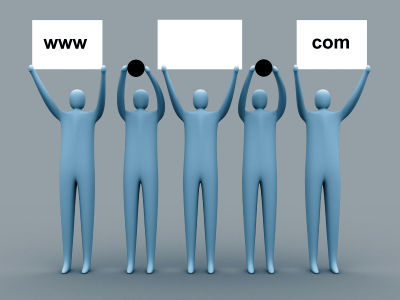 Over the next 10 weeks, I'm selling off 30 domain names, some individually, others in groups. Here's the listing:
Week 1
TEETHWHITENINGFAIL.COM
FINGBOT.COM
Week 2
PATENTSETC.COM
PARODYLAW.COM
Week 3
FINNWEB.COM
INTELLECTUALPROPERTYAUDIT.COM
Week 4
MORFOR.COM
PLAYPATENTS.COM
Week 5
HELPINGSMARTCOMPANIES.COM
TOYPATENTS.COM
Week 6
BEAVERLAW.COM
GAMEPATENTS.COM
Week 7
ISUCKAT.COM
DISRUPTION-YEAR.COM, DISRUPTIONYEAR.COM, YEAR-OF-DISRUPTION.COM, YEAROFDISRUPTION.COM
Week 8
REDSTREET.COM, REDSTREET.NET, REDSTREET.ORG
FREAKONOMICS-SUCKS.COM, FREAKONOMICSSUCKS.COM, FREAKONOMICSUCKS.COM
Week 9
XYZOCKET.COM, ZOCKET.COM
RUSSELLANDTATE.COM
Week 10
FREETRADEMARKSFORSTARTUPS.COM, TRADEMARKSFORSTARTUPS.COM
FAILBLOG.COM, FAILEDPOLS.COM
Most have been used by me for some project or other. See Archive.org for details.
I expect most to sell for more than their appraised value. See Estibot for details.
Questions? Email info@giantpeople.com.
Related Posts
---
Erik J. Heels claims to publish the #1 blog about technology, law, baseball, and rock 'n' roll.