Baseball games end, baseball endures.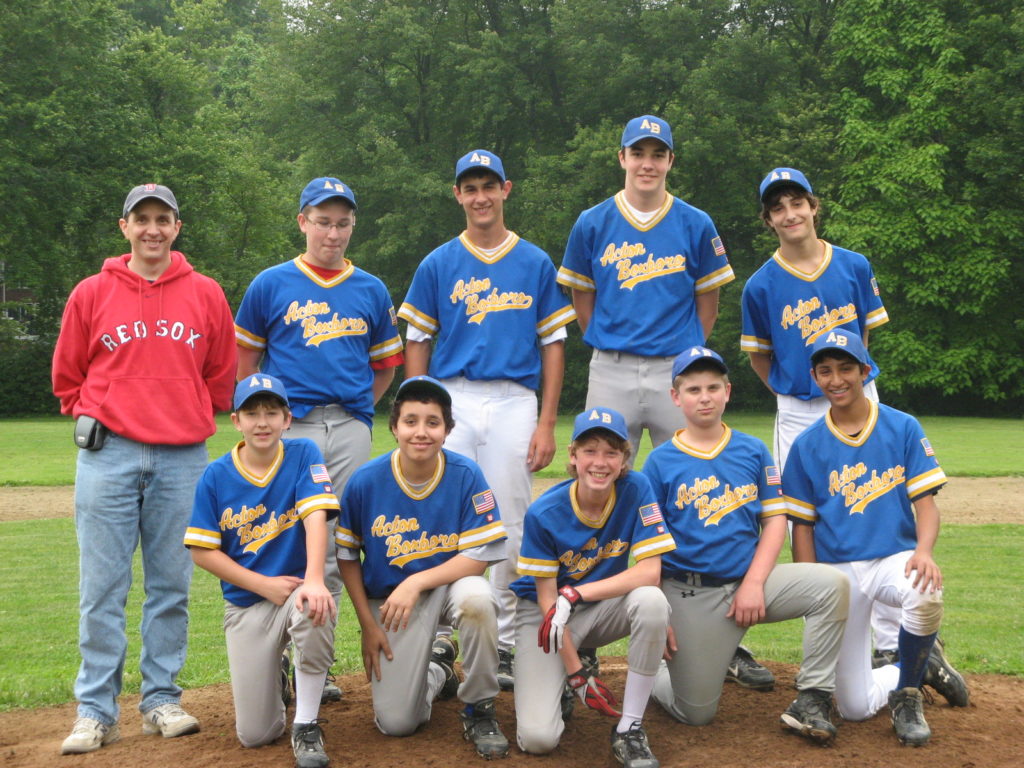 On 2009-06-10, I coached what I believed to be my final game, a playoff game for the ABYB Babe Ruth Royals spring 2009 baseball season. My son, Sam, had "aged out" of ABYB. I did not know that my wife and I would decide to divorce later that year. I did not know that I would marry again in 2013. I did not know that I would coach again, in 2018, when Freddy caught the baseball bug at age 11 – after knowing me since age 3!
The players (Vincent Azzolino, Chris Benson, Kevin Doherty, Charlie Elkhoury, Kyle Hazen, Sam Heels, Anthony Houhoulis, Sam Kilburn, Rahul Kulkarni, David Mulcahy, Adam Oltsik, Victor Visco) and parents (Frank Azzolino, Regina Azzolino, Ed Benson, Rosemary Benson, Rich Doherty, Debra Elkhoury, Kathy Hazen, Rob Hazen, Pirjo Heels, Jim Houhoulis, Judy Houhoulis, Kate Crosby, Eric Kilburn, Chandan Kulkarni, Sushil Kulkarni, Leslie Mulcahy, Steve Mulcahy, Jon Oltsik, Wendy Oltsik, Laila Visco, Larry Visco) of that 2009 team were all great. So today, 2018-10-24, I'm re-posting, in slightly edited format, the email that I sent to them after that "final" game.
"Greetings,

That was the game of the season. Great pitching, low pitch counts, good defense, good base running, good hitting – from both teams. I also think that it was the quickest game we have played all year. In the blink of an eye, it was the 5th inning. In the end, AB Royal came up on the short end of a 6-5 score to the Wayland Orioles, and our season has ended. But I could not have asked for anything more from the team. The team made me proud today, and every player can hold his head high knowing that the game was played right until the final out.

For those that were not there tonight, I need your jerseys back. In exchange, I have a parting gift for each of you. I am at home school mornings until 8:45am and generally arrive home from work by 7:00pm. Home is 978-XXX-XXXX, cell is 978-XXX-XXXX, work is 978-XXX-XXXX.

I've attached pictures from tonight's final game. Thanks to Wendy Oltsik for taking most of them!

As I said after the game, baseball is the greatest game in the world because it is democratic. Each team gets 3 outs per inning, 27 outs per game (or 21 in our league). Baseball is also a metaphor for life. You get out of it what you put into it. Play the game right, and good things will happen.

Thanks to Pirjo for putting up with my baseball obsession. Thanks to Sam for saying 'Cool!' when he learned that I'd be coaching the team this year and for attending 100% of the team's events. Thanks to Ed Benson for helping out as assistant coach and teaching me a thing or two about the game. Thanks to Sushil Kulkarni, Frank Azzolino, and Jon Oltsik for scoring the games and helping out on the sidelines. Thanks to all the parents for coming to cheer for the kids. And thanks to each player for playing the game right.

This was, by far, my most enjoyable coaching experience ever. I first coached Sam when he was 5, now he's 15. I have wonderful memories of each player on this team. This was Sam's last time playing baseball, and my last time coaching. We have a group of kids who enjoy playing the game right, and I hope all (who are eligible to do so) come back to play again next year. As you may know, the league keeps the teams together from year to year, so Sam has played with many of his teammates for years.

To the players I say this. Do me a favor. Keep playing the game. Play it right. Play next year. Remember what AB Royal stands for. Play like winners, regardless of the score. Invite me to your first game. And let me hear that "1-2-3 … 9!" cheer.

Play ball!

Regards,
Coach Erik"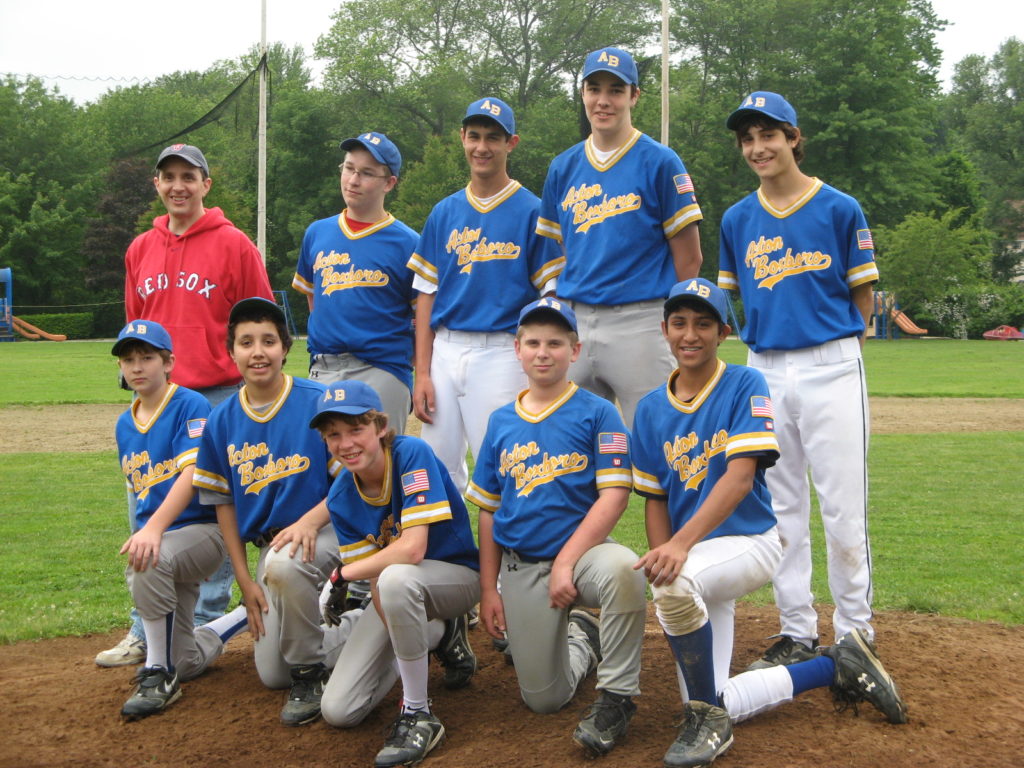 The "1-2-3 … 9!" cheer is a reference to Nine Principles Of Baseball And Life – Philosophy of Baseball: How to Play the Game of Life, which I refer to when coaching. And the "parting gift" was a framed version of those 9 principals for each player.
I sent a follow-up email to one family:
"At the conclusion of the game when the team was all gathered around, your son spoke on behalf of the players and said that this was the most fun he has ever had playing baseball. I know he's been playing for a long time, so that means a lot to me. He's a great kid and you should be very proud of him. Keep up the good work!"
They replied:
"Our son has been on several sport teams – baseball, football, travel basketball, lacrosse, tennis etc. He has never given a speech. He must have felt like saying something good and It must have been totally impromptu. I think he gave the speech because the season meant a lot to him as well."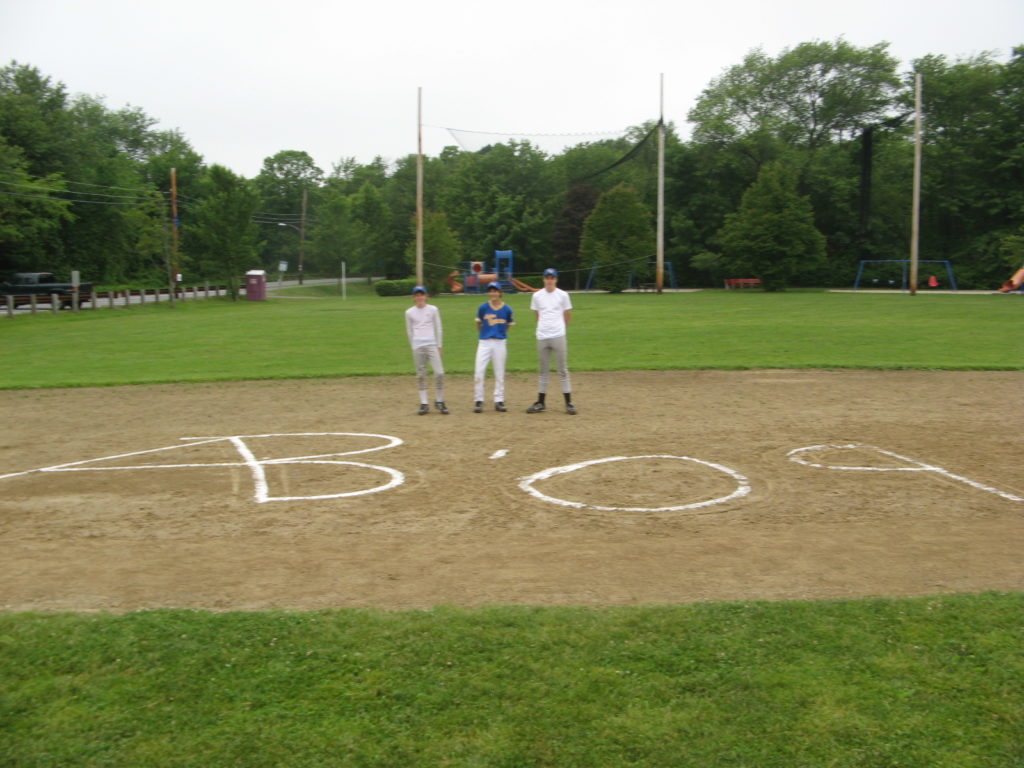 So I guess my point is that there is never a "final" baseball game. Baseball, with all of its quirky goodness, will endure. And, as I approach the 20th anniversary of when I first coached, I anticipate being back on the sidelines spring 2019 for Freddy's third season in ABYB!
---
Erik J. Heels claims to publish the #1 blog about technology, law, baseball, and rock 'n' roll.