Get your WiFi just in time for baseball season. Once you've installed a wireless LAN, you'll wonder how you ever survived without it.
By Erik J. Heels
First published 5/1/2004; Law Practice magazine, "nothing.but.net" column; American Bar Association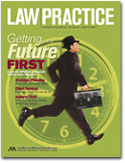 When my friend Dave put an addition on his house, he had the contractors install Internet cabling in each room of the addition. The only addition that I made to our house last year was our (unwired) back yard tree house, and retrofitting existing houses with RJ45 cabling is a bit more tricky, so I've had to "suffer" with high speed Internet access in only one room – my home office.
One problem with that room is that I ran out of electrical outlets a long time ago. Another problem is that I don't have cable television in my office. So if I want to watch the Red Sox games (most of which are only on the NESN cable TV network) and surf the Internet at high speed, I am out of luck.
Wireless Access Points
A wireless access point is a device that allows an Internet connection to be shared with other wireless devices. A wireless access point is also called a wireless base station and is used to set up a wireless LAN. Wirelessly. WiFi (short for Wireless Fidelity) is a nickname for a family of IEEE standards that define certain wireless technologies including 802.11b and 802.11g. Both 802.11b and 802.11g operate at 2.4 GHz (an unregulated frequency also used by most microwave ovens and some cordless telephones) and at a range of about 150 feet. The main difference is cost and speed. 802.11b operates at speeds up to 5 Mbps and 802.11b operates at speeds up to 20 Mbps. 802.11b is older and devices are less expensive, 802.11g is newer and devices are more expensive.
But most wireless access point devices are just plain ugly. Cordless phones, with their goofy antennas and base stations that require another electrical outlets, are messy enough. Add an answering machine and you've got a real tangle of cables. Most wireless access points, with one ore more antennas, make cordless phone base stations look like works of art. Apple's Airport Extreme Base Station (which can be used in wireless LANs with and without Macintosh computers) is a notable exception (http://www.apple.com/airport/), but it is among the most expensive of the wireless access points (currently $199 – $249). Plus there's that nagging shortage of electrical outlets in my office.
It turns out that there is a solution to the electrical outlet problem: the so-called "software base station." Most newer Macintosh computers include a built-in WiFi antenna. So if you add an Airport (Apple's WiFi brand name) card to your Macintosh, you can share its Internet connection with other computers in your home or office. If your Mac's product specification says "AirPort ready," then you can use an 802.11b AirPort card in it. If your Mac's product specification says "AirPort Extreme ready," then you can use an 802.11g AirPort card in it.
Setting up my iMac as a wireless access point took about 15 minutes. I purchased an AirPort (standard) card for $79, plugged it into the slot in the bottom of the computer, and plugged in the antenna. When I restarted the iMac, I turned the AirPort software on via the menu in the Finder, and I turned on Internet sharing via the Sharing control panel in System Preferences (http://www.apple.com/macosx/features/systempreferences/).
If you're using WiFi at work, you should also enable encryption; you may even want to do it at home. (See http://www.apple.com/airport/pdf/DesigningAirPortNets-022-1036.pdf.)
If the computer ever goes to "sleep," the WiFi connection will be dropped, but you can adjust these settings via the Energy Saver control panel. Also, it's worth noting that you don't have to be logged on to the iMac for the AirPort wireless access point to function.
Wireless Adapters
With my wireless access point up an running, I now needed to add wireless adapters to any computers in need of wireless Internet connectivity. If I had desktop computers in other rooms, I could install WiFi cards in them to put them on my network. But in my case, I was only concerned with my Linux laptop. I purchased the Orinoco Classic Gold PC card for $79, plugged it into one of my laptop's PCMCIA slots, and powered up the laptop, which is running Red Hat Enterprise Linux 3 (RHEL). Linux recognized the new hardware and installed the correct drivers. In RHEL, you can manually activate or deactivate network devices via the Network application under System Settings. Sure enough, my built-in Ethernet connection (/dev/eth0) and the wireless card (/dev/eth1) were both listed.
And everything just worked. It was almost too simple. To test the system (OK, I was trying to break it), I launched my favorite independent radio station's streaming audio broadcast with VLC (http://www.videolan.org/). I then opened Mozilla and started walking all around my house trying to find a dead spot while browsing the Web and listing to Internet radio. I found none. I then stood right next to my 20-year-old microwave oven and nuked a cup of water. No interference.
I even rebooted my laptop (which boots either Red Hat Enterprise Linux 3 or Windows 2000 Professional) in Win2K to see what would happen. And Windows also did the right thing, automatically recognizing and configuring the WiFi card.
Summary
For under $200 and in a very short period of time, I got high speed Internet access all over my house, and without having to put an addition on house. Last summer, I enjoyed watching a couple of (nationally televised) Red Sox games in our tree house with my son Sam. The ultimate test of my WiFi network will come this summer when I take the laptop out to our tree house. Until then, I can enjoy watching TV in the living room while writing this column, using VNC (http://www.realvnc.org/) to connect to my Windows XP desktop computer via my OS X iMac (with its built-in AirPort Internet access point) from my Linux laptop. And all of this just in time to see the first spring training Red Sox game of the season. The Sox won (5-3 over the Twins). The WiFi install just worked. It's all coming together. This could be the year the Red Sox win it all!