Thanks for the memories.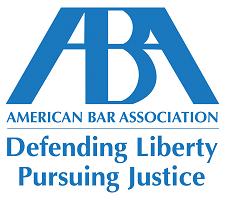 I always enjoyed reading Burgess Allison's Technology Update (TU) column and considered him a mentor. His column ran for 17 years (1983-2000).
It was Burgess who recruited me to be a columnist for Law Practice magazine (then called Law Practice Management magazine) at a time when the magazine had only had one columnist: him. And I don't think I'm putting words in his mouth when I say that Burgess viewed my nothing.but.net column as the successor to his Technology Update. He even picked the name! Nobody can live up to Burgess Allison's legacy, but I enjoyed the challenge.
But everything has a beginning, middle, and end. Today, after a 13-year run, I am announcing the end of my ABA nothing.but.net column. The column started when most people had not heard of the Internet. Now most people have heard of the Internet. And there are plenty of other tech writers to fill in the gaps. I enjoyed writing the column and will keep writing. Just not this column in this publication.
Thanks for the memories.
Related Posts
---
Erik J. Heels is not a new media guru. Neither are you. On Twitter he is @ErikJHeels.