Cannonball Shooters launched!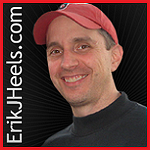 My kids (10, almost 8, almost 6) now have their own weblog (Movable Type with MySQL). All of my kids learned how to use computers before they learned how to read. The younger two learned how to read music before learning to read words. They are all bilingual (English and Finnish). And they have recently been exchanging email with their grandparents.
But I don't trust email. Too much spam. I want to provide my kids an environment where they can communicate with family (and maybe friends — the blog is password-protected) and express themselves. Plus it should be a great way to teach them about computers.
Oh yeah, and they've been bugging me for months about wanting their own website. Now they've got it.