Don't make me angry. You wouldn't like me when I'm angry.
It seems that some other Erik is interfering (knowingly or not) with one of my new year's resolutions, namely, to be the number one Erik on the Internet. (Oh yeah, like nothing you do on the web is a self-indulgent waste of time.)
Since I set my goal on 01/01/06, I've moved up from the 58th Erik to the 51st Erik, but that's when I discovered this: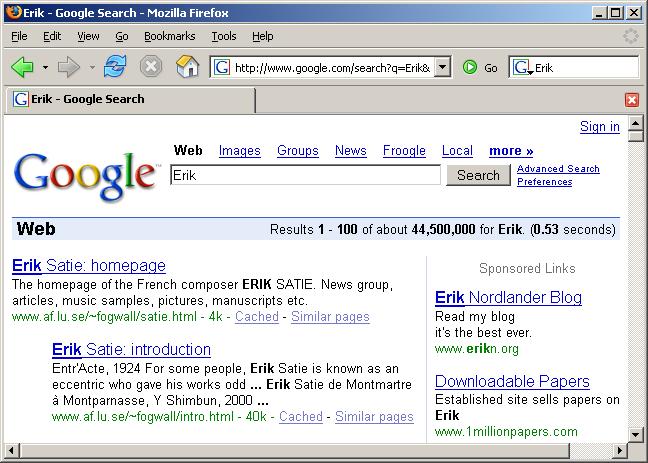 Two Eriks can play at that game, so I'll be running these ads on Google:

May the best Erik win.