How Do You Spell Very Bad Thing?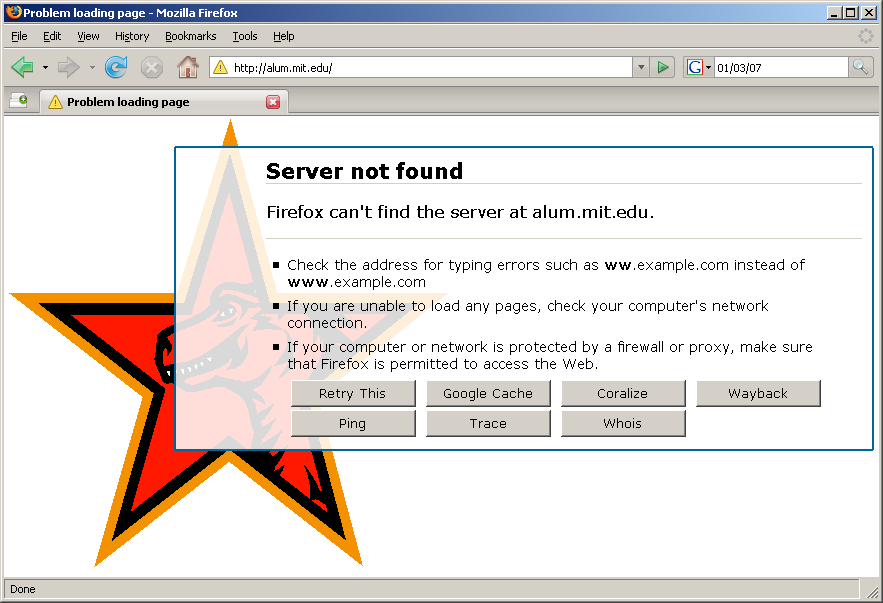 Email to my MIT alumni email address bounced today. So I checked the MIT alumni website and it is offline. Many many people will be very very upset today, especially those of us who frequently use our MIT address as our from address. Sigh.
Error info by the cool ErrorZilla plugin.