Sound-Level Your iTunes Library.
When you listen to the radio, the songs are (more or less) played at the same volume level. But when you create a music library from scratch, it is inevitable that some songs will be louder than others. The larger your iTunes music library, the more you need a sound-leveling program. You know the problem. You put your iTunes on shuffle play, one track is comfortably loud, another too loud, another inaudible.
I decided to try iVolume, a sound-leveling program for iTunes (Macintosh only), based on a thread on Lifehacker about the best MP3 volume-leveling programs. iVolume doesn't re-encode your MP3s, it simply replaces the value in the "iTunNORM" tag (added by the built-in sound-checking algorithm in iTunes) with a better value.
I am thrilled with the results that iVolume produced. My iTunes music library is now usable for the first time. And I no longer have to futz with manual sound adjustments. iVolume uses a more sophisticated sound-leveling algorithm than that provided by Apple's built-in "sound-check" functionality. The tradeoff is time. The iTunes sound-leveling algorithm is fast and inaccurate. The iVolume sound-leveling algorithm is slow and accurate.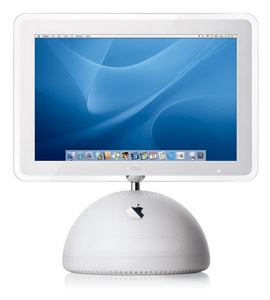 I have an older flat-panel iMac (800 MHz, 1 GB RAM) and about 6000 MP3s in my iTunes music library. It took iVolume twelve days to complete the sound-leveling. That's about 20 songs per hour. So patience is a virtue, but it certainly paid off for me. iVolume set the ideal sound level to 92 dB with adjustments ranging from -16.5 dB to +25.2 dB. As an aside, when was the last time you ran a program for 12 days? The fact that my Mac did this without crashing or complaining itself is pretty cool.
A feature/bug of iVolume is that it adds text in the following form to the begging of the "comments" tag for each MP3:
Adjusted by iVolume 01/06/2007 12:53:04
This is a feature because you can create smart playlists to figure out which MP3s need sound-leveling and which do not. This is a bug because you can't turn it off and may have other data in the "comments" tag that will get (unceremoniously) deleted by iVolume (if there's not enough space – existing comments are pushed to the end of the "comments" field).
In short, the $15 I spent on iVolume is the best shareware purchase that I've made in a long time.