Technology, Law, Baseball, Rock 'n' Roll, Etc.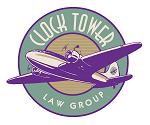 The opinions expressed in LawLawLaw <http://www.lawlawlaw.com/> do not necessarily reflect the opinions of Clock Tower Law Group, its employees, or the author. No Canadian coins <https://www.giantpeople.com/206.html>.
New Look For The Newsletter. I've switched to Constant Contact for the LawLawLaw newsletter. If you know others who would like to received this newsletter, then feel free to forward this along to them.
I write LawLawLaw to help you, my reading audience, cope with information overload. And because you are the most attractive audience we've ever had. So consider LawLawLaw my way of helping you decide what to ignore <http://jeremy.zawodny.com/blog/archives/008581.html>.
Many people ask me why LawLawLaw is published on the 17th of the month. To those people I say, "How did you get this phone number?" OK, here's how I recall the story. When I entered MIT in 1984, one of my friends lived at a dorm called Random Hall. The residents of Random Hall tell the story of a survey that was conducted at MIT. As part of the survey, many things were counted at MIT: the number of departments in an organization, the number of halls in a building, the number of windows, etc. At the end of the survey, the number that appeared most frequently was 17, causing it to be dubbed "the most random number" <http://en.wikipedia.org/wiki/17_(number)>. If the numbers resulting from the survey were random (a huge assumption), then it would be correct to say that 17 is the most frequently occurring of those random numbers. But calling it the "most random number" is simultaneously inaccurate and silly. Which is why I like it. Ever since 1984, I've been working the number 17 into publications, conversations, etc. Taking the joke one step further, my MIT friend Art even gave me a subscription to Seventeen magazine a couple of years ago. He also sent this link, with more on this legendary story.
<http://scienceblogs.com/cognitivedaily/2007/02/is_17_the_most_random_number.php>
* Client Stuff
Clock Tower Law Group's clients range in size from a sole proprietor to a publicly traded company. Here's what some of them are up to.
SANBlaze Adds SANBlazter Initiator Emulator (2006-11-02)
SANBlaze Technology, Inc. introduced the SANBlazter Initiator Emulation system for Fibre Channel, adding initiator and host emulation capabilities to it's growing family of storage emulation systems.
<http://www.sanblaze.com/news/press_releases/11-01-2006.php>
Signal Integrity Software Awarded Patent (2007-01-08)
Signal Integrity Software, Inc. (SiSoft) announced that it has been awarded United States Patent 7,143,023 for key software technology in the company's Quantum-SI product family. Quantum-SI integrates static timing and signal integrity analysis to bring High-Speed Design Closure to high-speed digital designs.
<http://www.sisoft.com/news07b.asp>
Controlled Trial: One Size Does Not Fit All (2007-02-08)
Art Mellor, Accelerated Cure Project founder, explains why controlled trials are not always the best approach for every medical testing situation.
<http://www.acceleratedcure.org:8080/node/2501>
BzzAgent Launches Website v3 (2007-02-05)
BzzAgent is a leading word-of-mouth marketing company.
<http://bentobox.bzzagent.com/?p=121>
<http://www.bzzagent.com/>
* Law Stuff
Better Privacy Without Personalized Search (2007-11-18)
"If you're not thrilled with the idea of Google associating every search you make with your account, you can permanently disable Personalized Search."
<http://lifehacker.com/software/google/permanently-disable-google-personalized-search-229673.php>
Maine Rejects Real ID (2007-01-29)
I love Maine, I grew up in Maine, I went to law school in Maine. Maine has become the first state to reject the Real ID Act, which would, at great cost to individual states and with no clear benefit, create a standardized national identification system. IMHO, it's also possible that a standard ID would make identity theft easier for thieves (only one system to crack). "'Its not only a huge federal mandate, but it's a huge mandate from the federal government asking us to do something we don't have any interest in doing,' said Maine's House Majority Leader Hanna Pingree." As Maine goes, so goes the nation. At least let's hope so.
<http://www.eff.org/deeplinks/archives/005098.php>
<http://jameshudnall.com/blog.php?/site/no_national_id/>
<http://lifehacker.com/software/identity-theft/protect-yourself-against-identity-theft-234594.php>
<http://news.com.com/2100-7348_3-6153532.html>
No More Pretending (2007-01-23)
Trademark decisions of the Trademark Trial and Appeal Board (TTAB) were previously divided into two categories: citable (it exists) and uncitable (it exists but pretend it doesn't). No longer.
<http://thettablog.blogspot.com/2007/01/ttab-issues-notice-re-citation-of-its.html>
Patent Allowance Rates Fall (2007-02-12)
This chart shows how patent allowance rates have been going down, down, down. But the number of patent filings has been going up, up, up. Presumably the well-written patents are still being allowed.
<http://www.patentlyo.com/patent/2007/02/uspto_allowance.html>
* Technology Stuff
OpenOffice 2.1 Released (2006-12-13)
"OpenOffice provides a full suite of Microsoft Office-caliber applications: word processing, spreadsheets, presentations, and even Visio-like drawing."
<http://lifehacker.com/software/downloads/download-of-the-day-openofficeorg-all-platforms-221494.php>
Best Software of 2006 (2006-12-15)
LifeHacker's picks: Parallels, Google Reader, Windows Vista, Google Calendar, Hamachi, Campfire, OpenDNS, Foxmarks, Ubuntu Linux, EveryStockPhoto, and Stikkit.
<http://lifehacker.com/software/best-of-2006/geek-to-live–the-best-apps-of-2006-221920.php>
On Windows Vista and Revolutions (2007-01-31)
"Rather than freeing executives to focus on business, PCs now are the policemen of the business, ensuring that no one moves too fast or too far from what's approved."
<http://www.blackfriarsinc.com/blog/2007/01/windows-vista-end-of-one-revolution-and>
Beware of the Vista EULA (2007-01-31)
"In the name of shielding consumers from computer viruses and protecting copyright owners from potential infringement, Vista seemingly wrestles control of the 'user experience' from the user."
<http://www.eff.org/deeplinks/archives/005104.php>
* Baseball Stuff
Truck Day (2007-02-12)
Pitchers and catchers reported yesterday.
<http://confessionalpoet.typepad.com/cursed_to_first/2007/02/happy_red_sox_n.html>
* Rock 'n' Roll Stuff
iLike Music Recommendation Software (2006-11-20)
iLike plugs into iTunes and makes music recommendations based on your listening habits.
<http://lifehacker.com/software/music/ilike-music-recommendation-community-215935.php>
Sound-Level Your iTunes Library (2007-01-19)
I let iVolume run for 12 straight days and ended up with a much more useful music collection.
<https://www.giantpeople.com/672.html>
Guitar World's 100 Greatest Guitar Solos (2007-01-26)
Now with video!
<http://popwatch.ew.com/popwatch/2007/01/whats_your_favo.html>
* Random Stuff
The Power Of PR (2006-09-11)
It matters whether you say "grilled cheese for breakfast" or "breakfast cheese toast." Just like it matters whether you say "illegal aliens" or "noncitizen workers." "Illegal drivers" or "speeders." "Illegal domestic spying" or "Patriot Act."
<http://www.defectiveyeti.com/archives/001809.html>
<http://dilbertblog.typepad.com/the_dilbert_blog/2007/02/illegal_immigra.html>
Complaints Choir of Helsinki (2006-11-27)
This is really an article about the VSL newsletter. But (being Finnish), I always enjoy funny stuff about Finland.
<http://www.freakonomics.com/blog/2006/11/27/friends-with-cool-websites/>
How-To Index (2007-01-17)
I'm always looking for ways to organize my articles better. I created a new "How-To" category – and an index – for some of my most popular technology and IP law how-to articles.
<https://www.giantpeople.com/670.html>
Compare Your Hospital To Other Hospitals (2007-01-31)
From the Department of Health and Human Services.
<http://www.freakonomics.com/blog/2007/01/31/compare-contrast-complain/>
Live-Blogging Boiled Eggs (2007-02-04)
The title says it all. Mostly.
<https://www.giantpeople.com/680.html>
Global Warming, Global Cooling (2007-02-06)
Lather, Rinse, Repeat.
<http://jameshudnall.com/blog.php?/site/heres_your_global_warming/>
<http://photos1.blogger.com/photoInclude/x/blogger/7944/562/1600/533125/Graph1.jpg>
END