A lack of standards is hindering blogs, feeds, and blogrolls. And I think FeedBurner should fix it.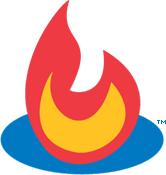 Rick Klau recently pointed out that my practice of linking to the feeds of those in my blogroll (as opposed to linking to their blogs) may not be the best practice from an SEO (Search Engine Optimization) perspective. I agree. But the problem is much more complicated than that. How to manage blogrolls, feeds, blogs, websites and their interrelationships is a huge problem. I took Rick's suggestion, in part, and added each blog's URL along with its feed (which was how I used to do it, until my blog's homepage got really cluttered, which Rick also didn't like). As you can see, my blogroll now takes up much more screen real estate, and it leaves me wishing for a usable WordPress plugin for blogroll management. But hogging screen real estate is only part of the problem. Here are some of the other problems that I had as I tried to figure out which non-feed URLs to include in my blogroll.
Sometimes funky port numbers are used.
Sometimes the "best" website for the corresponding feed isn't the blog.
Sometimes the website and the feed live at different domains, including any blog hosting a feed with FeedBurner.
Sometimes the FeedBurner feed isn't guessable.
Sometimes there is a feed and no corresponding blog.
Sometimes there is one website and multiple feeds.
Sometimes there is no discoverable feed.
Sometimes there is a website, a blog, and a feed, all at different subdomains.
Sometimes the feed URL has changed but the auto-discoverable feed has not.
Sometimes the corresponding website is really hard to find. (Click on the feed and try to find the blog. Go ahead, I dare you.)
Sometimes a guessable top-level domain name redirects to an unguessable URL.
Sometimes the URL isn't what you though it would be.
Sometime the feed is unauthorized.
And these are just the problems with feeds/blogs/websites in my own blogroll. There is no simple tool for managing a blogroll and all of its inherent complexities. So we need a lot of work here. There needs to be a better way to associate a feed with a blog and a website. There needs to be a way to handle the many-to-one and one-to-many relationships (e.g. one feed with multiple websites; one website with multiple feeds). There needs to be a way for publishers to know if they are missing a discoverable feed or if it differs from their actual feed. Feeds created by FeedBurner should have guessable URLs by default. There needs to be a WordPress plugin for managing blogrolls. There needs to be a Firefox plugin for actually discovering so-called "auto-discoverable" feeds which are now only discoverable in theory. And these plugins should be included in the default distributions of these software packages. If blog, feed, and blogroll management is not easy and automatic for both blog publishers and readers, then it will remain chaotic and the full benefits of feeds will not be realized. In fact, if there is one entity that could stand to benefit from creating some tools, standards, and plugins (browsers and blog), it's FeedBurner. Have at it.