Sometimes older is better, sometimes newer is better.
I am selling my 37-year-old Schwinn Typhoon bicycle on eBay (auction ends tomorrow). The old Schwinn has been great, but selling it on the (older) eBay has been frustrating.
Last week, I gave away a 6-month old Schwinn Elliptical 418 on craigslist. The Schwinn Elliptical 418 should be recalled, but giving it away on the (newer) craigslist was easy.
Here are my listings that I used on each site (click photos to enlarge).
1971 Schwinn Typhoon Model L32-7, Red, One Owner, Sweet
Take This Classic One-Speeder For Some Sweet Jumps!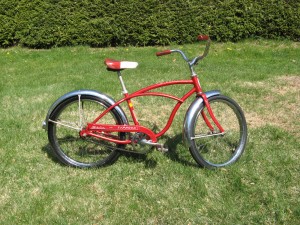 This was my first bike. I got it for my 5th birthday. My dad purchased it for me on 07/29/71 from Landry's Schwinn Cyclery, 80 Hollis St., Framingham, MA 01701. And Landry's is still there (www.landrys.com). The serial number is DG002091. It has a license from the town of Cape Elizabeth, Maine (where I grew up), number 107, which expired 04/01/77 (sorry). I entered a bicycle rodeo circa 1976 and won first prize. I still have the trophy from that event on the shelf in my office.
I learned to ride a bike on this Schwinn Typhoon. We grew up with not a lot of money, so my parents taught me to take good care of my equipment. I never sent the bike "ghost riding" and always used the kick stand. I cleaned and oiled it regularly. The fenders have a few dents in them, one spoke is missing from the rear tire, a corner of the seat is worn off, and there is a spot on the seat from where I put an "STP" sticker (those were popular when I was a kid).
All of my kids have ridden this bicycle. But they have all outgrown it. I think that 37 years is long enough to own one bike.
You could take this bike for some sweet jumps, but you probably shouldn't. I survived my childhood without wearing a helmet, but you should wear one today.
The original owner's manual and sales receipt are included. Those of you who know me will question why the purchase date is after my actual birthday. Well, I was spending the summer of 1971 in Finland with my mom and older brother. I spent my birthday in Finland. My dad joined us in Finland for the last week or so of that vacation. I had told my mom that I knew that I was going to get a new bike for my birthday, and I new it was going to be red. I'm sure she relayed that message to my dad. When I returned home from Finland, my new red bike was waiting for me. Every kid should have a new red bike at least once.
Red is my favorite color. I have a red car. I just painted my house red. I'm a huge Red Sox fan.
Why $59.18 for the asking price? That's the price my dad paid for it, including tax and training wheels. I no longer have the training wheels, but the bike itself is in fine condition.
I'd prefer to sell this locally, but I will ship it anywhere UPS ships. Buyer pays actual packing and shipping costs at theupsstore.com.
Take care of it. I know I did. Thanks, mom and dad.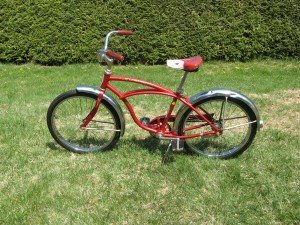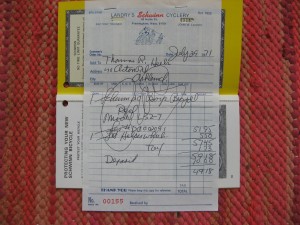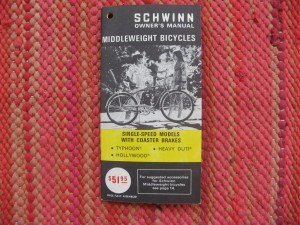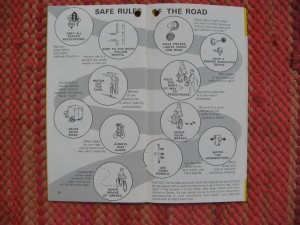 Schwinn Elliptical 418, 6 months old, free (Acton, MA)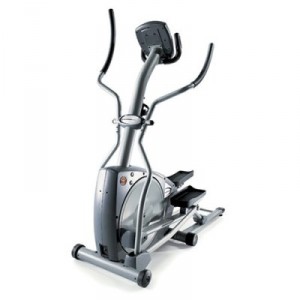 I purchased a Schwinn Elliptical 418 six months ago. The base of the main post has a rectangular piece welded to a round post (not the way it used to be designed – part #2 in the diagram). The weld came apart. Rather than ship the Elliptical back to Schwinn, I took it to my local bike shop to re-weld it. It is now fixed, but the newly welded piece sits about 1/8″ higher than the original, so the screw holes no longer match up. If you have a little bit of patience and/or a metal drill bit, then you can re-attach the post. I lack the patience, the drill bit, and the time. So the whole unit is yours for free. I have put all of the instructions and parts in a plastic bag so you'll have everything you need to put it together. It's on the sidewalk next to my house at: 6 Knowlton Dr., Acton, MA 01720. Trash pickup is about 1:00 pm tomorrow (07/02/08), so pick it up before then.
Lessons Learned
With Schwinn, old beats new. The old Schwinn Typhoon was designed well and has lasted 37 years (so far). The new Schwinn Elliptical didn't last 6 months.
With classifieds, new beats old. The eBay process was cumbersome and confusing. Specifying shipping for a non-standard product like a bike was difficult. I'm still not sure I got it right. But craigslist was easy. Within 15 minutes of my post, the elliptical was gone. I heard several cars driving on the street looking for it. I received about a dozen emails and had to quickly delete the listing on craigslist.
The next time I sell something, I'll use craigslist.
And the next time I buy exercise equipment, it won't be from Schwinn. Unless it's an antique.