And won't tell you. Srsly.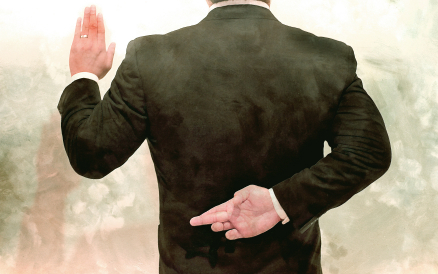 Clocktower has been on the receiving end of files transferred to us from large law firms, and for the most part, I've been unimpressed with what I've seen. That said, so were our clients, otherwise they wouldn't have fired their big law firms and hired us!
So here are the top ten things an attorney at a big patent law firm doesn't want you to know.
1. His billable hour quota. He's always on the clock and will lose his job (or partner status) if he fails to meet his quota. (Disclaimer/note: He's most likely a "he" and not a "she," but the same goes for her as for him. Silly English language.)
2. He forgets stuff, misses deadlines. Your patent lawyer should never have to file a response to a "missing parts" request from the USPTO. Your patent lawyer should never have to file a petition for a missed deadline (unless it was your fault). And if any of these "oops" filings do happen, then you shouldn't pay for it.
3. He's a partner but associates will be doing most of the work. He won't actually be working on your matter. He will farm work out to underlings, quickly get up-to-speed before each meeting with you, then just as quickly forget everything. But he won't forget to put his name on the issued patent.
4. He loves paper. And hates email. You'll get lots of paper. And few emails.
5. He hates plain English. Prefers legalese. So your patent will be difficult to read for you, hard to understand for others. In fact, patents written in plain English are better.
6. He's disorganized. He can't tell the difference between attorney/client correspondence, attorney/USPTO correspondence, and attorney/third-party correspondence. So he files all papers under "correspondence." You'll only discover this when you fire your lawyer and transfer files to a new firm.
7. He hates patent searches. Because they may discourage you from filing your patent application. So he'll talk you out of doing a patent search. Although patent searches cost more in the short term, doing a patent search costs less in the long term (for the applicant).
8. His patent bar registration number. He has not passed the patent bar. So he's not actually a patent lawyer. (Although he may be a patent litigator or an "intellectual property" lawyer.)
9. He loves to file foreign patents. Because they are very profitable. He'll convince you to file them. In fact, many foreign patents are overkill.
10. He'll file anything. Because his only tool is a hammer. In fact, sometimes trade secrets are better than patents.
I can, however, think of at least one good big Boston patent law firm.
But David-Letterman-isms aside, there are good and bad patent lawyers at big and small law firms. We like to think we are good patent lawyers at a small patent law firm.
External Links
Related Posts
---
Erik J. Heels is an MIT engineer; trademark, domain name, and patent lawyer; Red Sox fan; and music lover. He blogs about technology, law, baseball, and rock 'n' roll at erikjheels.com.