A strategy for preventing and curing computer problems.
By Erik J. Heels
First published 3/1/2005; Law Practice magazine, "nothing.but.net" column; American Bar Association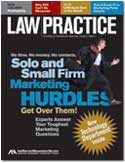 On October 27, 2004, the Red Sox won their first World Series in 86 years, following up their improbable come-from-behind victory over the New York Yankees in the ALCS with a four-game sweep of the St. Louis Cardinals. In one fell swoop, the Red Sox completed the most amazing comeback in baseball (and possibly sports) history by beating the Yankees after being down zero games to three, reversed the so-called "curse of the Bambino" (invented by Boston's own Mr. Negativity Dan Shaughnessy to sell books), gave their arch rivals sole claim to the title "biggest chokers in the history of baseball" (and possibly sports), and avenged seven-game losses to the Cardinals in the 1946 and 1967 World Series. It was a good year!
The Red Sox Get Serious About Baseball
The Red Sox won the World Series because they got serious about pitching. Good pitching beats good hitting, and an ounce of prevention is worth a pound of cure. Prevention is necessary — but not sufficient — for victory, so if your pitcher hurls a perfect game, you'll still need to score one run to win. In 2004, the Red Sox had both good pitching and good hitting, and enough of each to win it all. And with a strong farm system, the Sox have also made serious plans for their future.
I Get Serious About Computers
So with the Red Sox to motivate me, I decided that this was the year for me to get serious about computing. To make sure I had necessary procedures in place for both preventing problems and curing them.
If you have ever had to restore a crashed hard disk, reinstall an operating system, or even set up a new computer, you know how much work it can be. Computers are machines with moving parts, and eventually those moving parts (or even some of the non-moving) ones will fail. Just like Pedro Martinez will eventually no longer be able to pitch (which will probably be sometime during his forth year with the Mets).
Even if you think you are taking computing seriously, there are probably aspects of your computing strategy that you may have overlooked, such as off-site backup or keeping track of all of your software licenses. Or a speedy pinch runner like Dave Roberts who can steal the most famous base in history. So the first thing that I did was to update my computer inventory spreadsheet with key information about each of my computer systems. And I decided to include all of my computers at work, at home, and my parents' computer in Maine. Because let's face it, if you're providing support for your immediate and extended family, then it's probably as important — if not more important — to make sure that those systems are properly attended to. Otherwise, you may end up spending many hours implementing pounds of cure. I value order because I am too lazy to look for things. I value computer planning because I don't have time to fix problems that could have (and should have) been prevented.
My spreadsheet includes ten computers running eight different operating systems: three Windows XP, one Windows 2000, one Windows 982E, two Mac OS X, one Mac OS 9, one Mac OS 7, one RHEL Linux 3.0, and one SnapOS 3.4 (my file server). One computer is a dual-boot Linux-Windows system, plus I run FreeBSD 4.7 on my web server. I have columns to track the following key attributes for each system:
number
name
status (past, present, or future)
where (work, home, or other)
IP address
VNC server port
hardware brand name
hardware style (desktop, laptop, or server)
hardware RAM
hardware hard disk
hardware processor (type and speed)
software OS
software backup installers
software backup local (full, data, or none)
software backup remote (full, data, or none)
software utilities
software anti-virus
software anti-spyware
software anti-cache
date born
date purchased
purchase price
date sold
sale price
years owned
years old
notes
Fixing Stuff I'd Been Neglecting
Most of these items are self explanatory. A few items require more explanation.
Static IP Addresses, VNC Servers, and SSH. I assign static IP address to all of my static computers. This allows me to remotely administer all of my desktop computers by running VNC servers on them and using port numbers for each. By tunneling the VNC over SSH, I can remotely and securely access my home computers from work or vice versa. Dynamic IP addresses are reserved for laptops.
Backing up Installers. For all software, including operating systems, software installed from CDs, drivers, and downloaded software, I maintain backups of the installers in archived format (typically ".zip" files for Windows, ".sit.hqx" for Macintosh, ".tar.gz" (or the equivalent ".tgz") for UNIX-like operating systems). Yes, I have the contents of all of my install CDs archived and backed up. I also keep electronic and paper copies of documentation, receipts, licenses, and the like for each piece of software and hardware.
Local and Off-Site Backup. In an ideal world, I would backup the content of each computer's hard disk locally and off-site. And in an ideal baseball world, there would be a salary cap and revenue sharing, but I digress. If you have the installers backed up, you can (if you must) reinstall a computer's operating system and applications. At home, I have a 240 GB Snap Server, enough to backup everything on all of the hard disks (not just the data) on all of my home computers, so that's what I do. I use PowerQuest DataKeeper (software that comes with the Snap Server) (http://www.snapappliance.com/) to continuously backup my Windows machines, and I use PsyncX (http://sourceforge.net/projects/psyncx/) for full and daily incremental backups for my Mac OS X machine. At work, I backup my data directories on my Windows computers to online backup provider Connected.com (http://www.connected.com/). I would love to back up all of my data online, but online backup providers (and ISPs for that matter) are still charging a ridiculous amount of money for disk space. My laptop has a 12 GB hard disk, but Verio's VPS (http://viaverio.com/products/compare_vps.cfm) gives me only 2.5 GB of storage (for $105/mo), and Connected.com gives me only 10 GB of storage for ($24.95/mo). I never said that prevention was free, but it's less painful (and less expensive) than the alternative.
By far the best of the online backup providers is Apple's .Mac service (http://www.mac.com/), which I setup for my parents' iMac. For $99.95/year, you get a 500 MB network hard disk (iDisk), which you can use for online backup. You can also mount your iDisk on your desktop like any other network volume, from any Macintosh OS X or Windows XP machine (http://www.mac.com/1/idiskutility_download.html). Plus you can sync your iDisk to/from your local computer, synchronize bookmarks, use online email, and get free anti-virus software. I have just started to scratch the surface of what a .Mac account can do, but suffice it to say, it is insanely cool.
Utility and Anti-Virus Software. I had, for years, been using Norton Utilities as my preferred utility software and Norton AntiVirus as my preferred anti-virus software for both Macintosh and Windows. But Peter Norton must have retired, or perhaps Symantec stopped caring about single-purpose applications. In any event, Norton SystemWorks is the second worse piece of software I have ever tried to install. (The worst was a piece of software written for lawyers.) Despite bad reviews on Amazon (http://www.amazon.com/gp/product/customer-reviews/B0002UCWIG/) and CNET (http://reviews.cnet.com/Norton_SystemWorks_2005___complete_package/4852-8033_7-30993618.html), I purchased five copies of Norton SystemWorks 2005. Long story short. I spent dozens of hours trying to get the software to work, dozens more trying to remove it, and finally had to reinstall Windows XP on two of the three XP machines. Norton SystemWorks is harder to fully remove than some viruses, which is the height of irony for a product that includes an anti-virus application.
I kept the Norton SystemWorks CDs, because they may come in handy as boot disks in an emergency. Or as gifts to Yankees fans. But for anti-virus, I am now using McAfee VirusScan 9.0/2005 (http://www.mcafee.com/) on all Windows computers, and Virex on one iMac (which comes free with the .Mac subscription), and Norton AntiVirus on the other iMac. Evil software is much less of a problem on the iMac, and Norton seems to be working well there, but next year I'll not renew any Norton AntiVirus subscription.
Anti-Spyware and Anti-Cache Software. The Norton experience reminded me why I prefer single-purpose applications over bloatware. On the Windows computers, I purchased Webroot WindowWasher (http://www.webroot.com/) to automatically clear browser cache folders and other temporary files. On the Macs, I use Cache Out X (http://www.macupdate.com/info.php/id/9538). To avoid SpyWare, I have adopted Firefox (http://www.mozilla.org/products/firefox/) as the standard browser on all platforms and have removed Internet Explorer to the extent that is possible. To get rid of spyware (and to continuously monitor for it) on the Windows computers, I purchased Lavasoft's Ad-Aware SE Professional Edition (http://www.lavasoft.de/) and supplement this with the freeware Spybot-S&D (Search & Destroy) application (http://www.safer-networking.org/en/). Ad-Aware and Spybot each catches stuff that the other misses.
I ended the year rebuilding my parents iMac from scratch (long story) without the benefit of a online backup from which to restore, but I begin the new year in much better shape. For all systems, the installers are backed up, all data is backed up, anti-virus software is installed, anti-cache software is installed, and for all Windows systems, anti-spyware software is installed. I now know what I have and what is missing (e.g. a new file server for work, an eventual replacement for computers nearing three years of use). I am ready for a new season of computing. Opening day is in April in Fenway Park against the Yankees, who will watch as the Red Sox World Series championship banner is unfurled. Did I mention that the Red Sox won the World Series?