Upgraded WordPress, changed theme, added plugins.

Yesterday, I upgraded WordPress from 2.2.1 to 2.2.3. Upgrade time is a good time to take stock of your site and decide what other changes you might want to make.
New WordPress Theme
The WordPress theme viewer is a helpful (albeit buggy – sorting doesn't work) way to find WordPress themes.
The default WordPress theme is boring and does some funky things like compressing images into fixed-width columns (click to enlarge).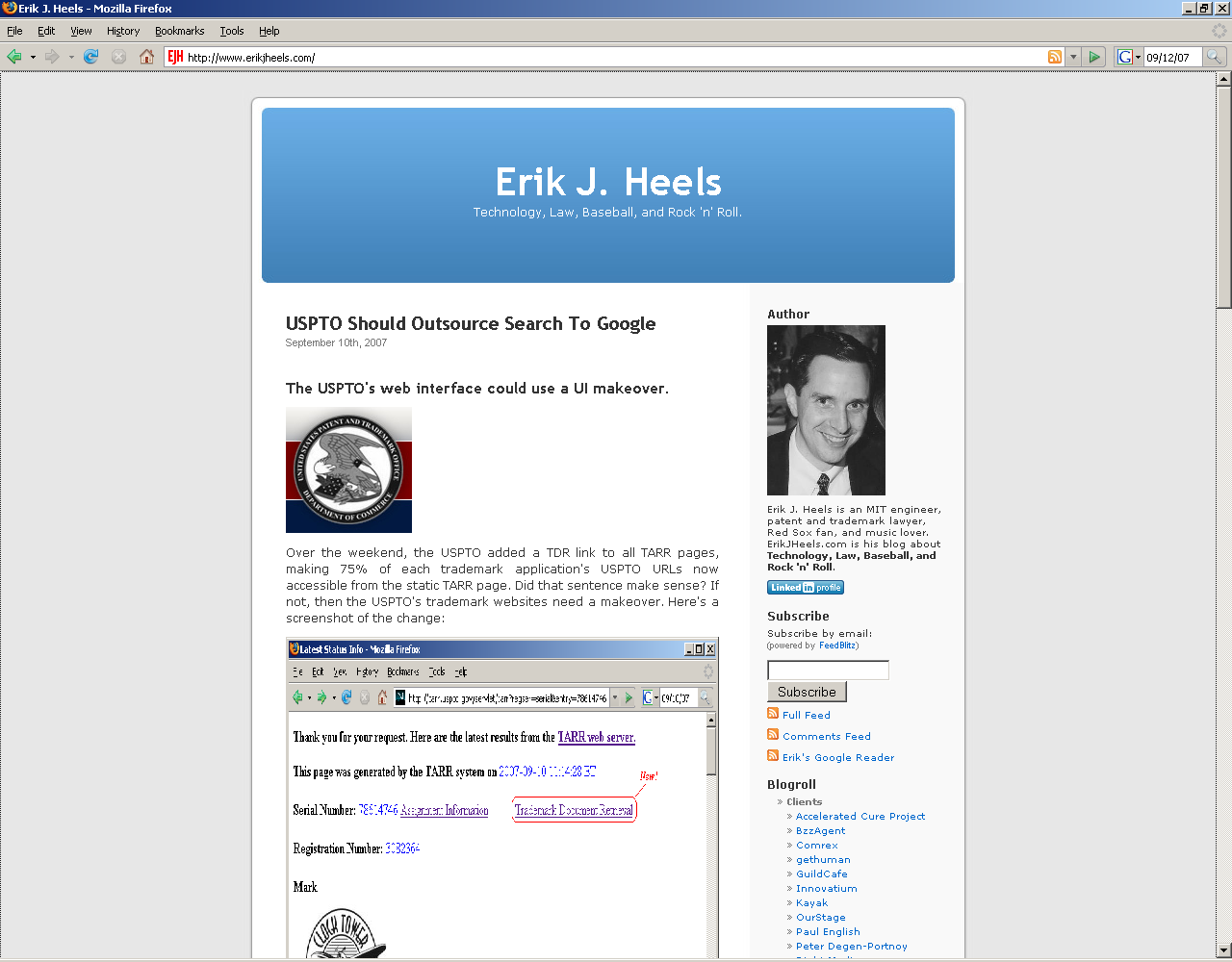 From 10/2006 to 06/2007, I used the Tiga WordPress theme. I like the three-column look of Tiga, but it's otherwise boring looking. I had to abandon Tiga when I upgraded to WordPress 2.1 to 2.2.1 (since it didn't work with the new version of WordPress).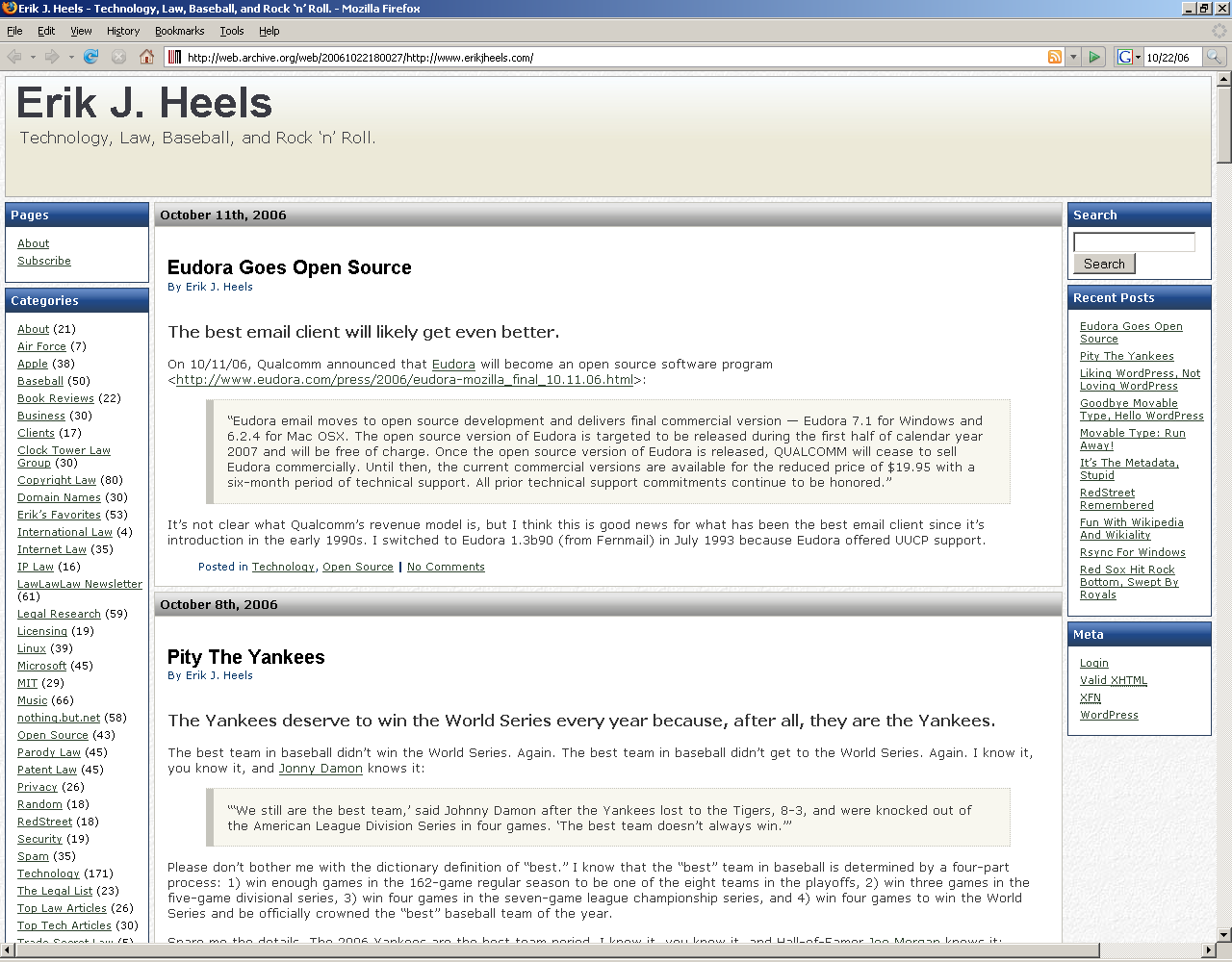 From 06/2007 to 09/2007, I used the Anaconda WordPress theme. Anaconda also uses three columns and looks cooler than Tiga. But I never understood why the left column and the right column are formatted differently. This makes it difficult for users to figure out, I believe, what's what.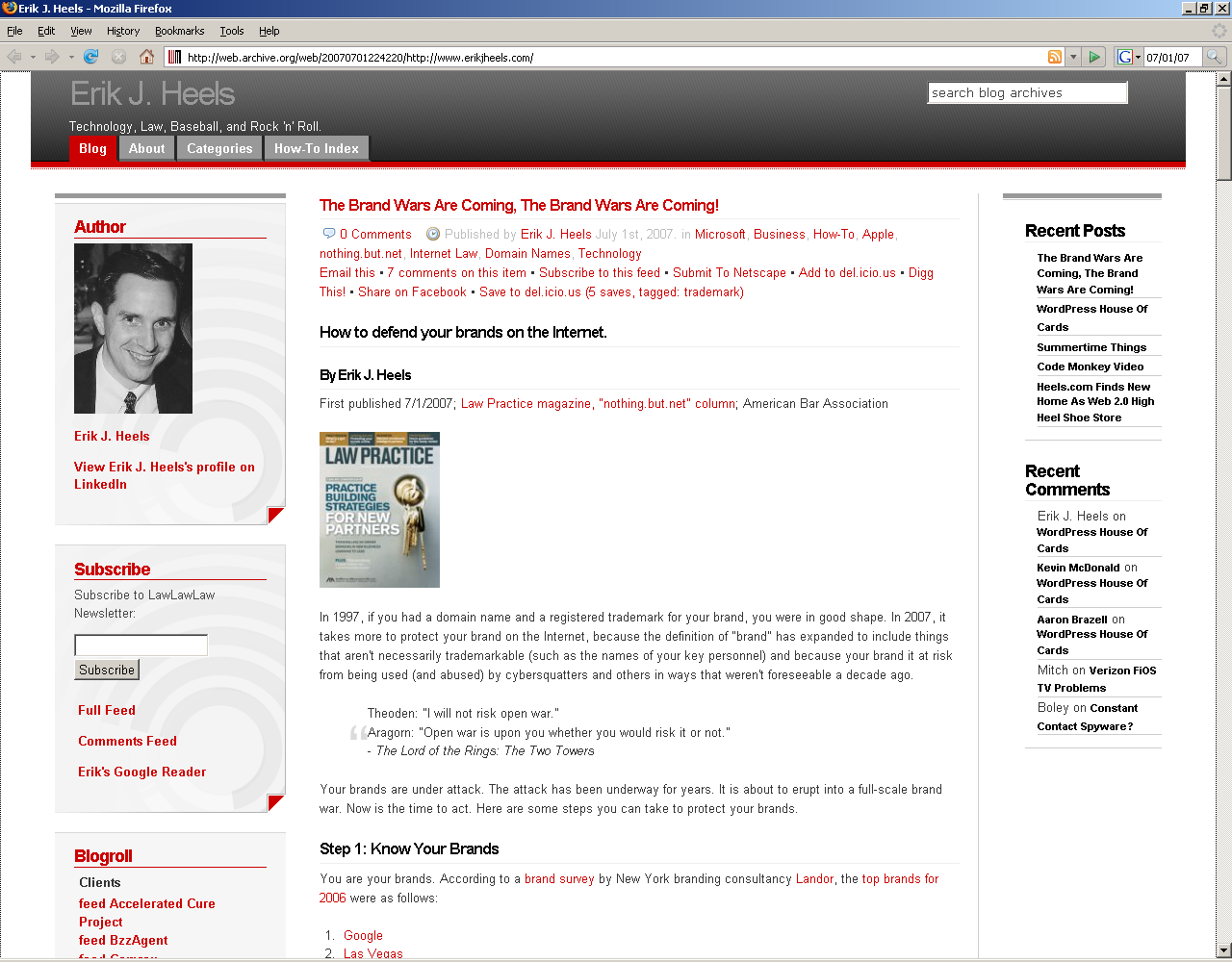 I searched the WordPress theme viewer site for themes tagged with:
The key to searching for WordPress themes is to select the "ALL" option to force a Boolean "AND" search. (The UI of the WordPress theme viewer could use some tweaking.) Sorting is broken, but if you review the 31 found themes, the top three (by downloads) are:
Cordoba Green Park (29836 downloads)
Tiga (17986 downloads)
Silver Lexus (12192 downloads)
I've moved on from Tiga, and Silver Lexus did not render much of anything properly, so I opted for Cordoba Green Park. Except green is not my favorite color. I started customizing the Cordoba Green Park theme to use different colors using this tutorial when I realized that the newer version of Cordoba Green Park supports five colors out of the box (and the tutorial must refer to an earlier version or Cordoba). I chose the red-wine theme (which is close enough to Red Sox red for me).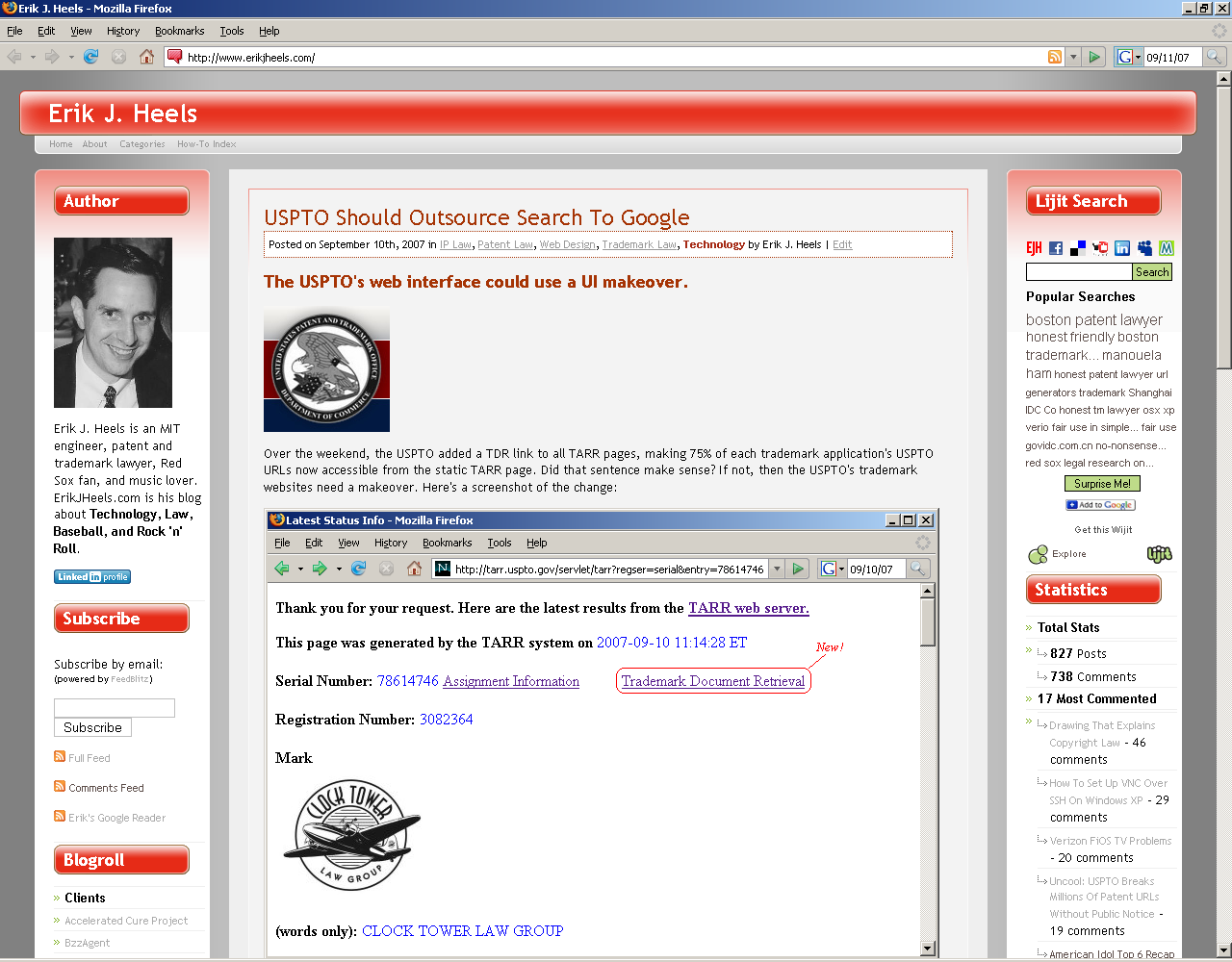 Cordoba Green Park is not perfect. For example, it does not include the "Tagline" text on the home page, so I added that to the "About" box. Also, it adds the gratuitous text "» Blog Archive" to the title of each post, so I edited the header.php file to get rid of that. But so far, Cordoba Green Park is the best WordPress theme – free or commercial – that I've found.
New WordPress Plugins
I'm currently using the following WordPress plugins:
I added WP-Stats, WP-Stats Widget, and Google Sitemaps yesterday. WP-Stats creates simple stats for your blog, and WP-Stats Widget displays selected stats on your home page. Google Sitemaps creates the sitemaps.xml file used by Google (and other search engines) to index your website.
Google Sitemaps is basically a Search Engine Optimization (SEO) plugin. I thought about installing other SEO plugins, but it's really easy to go overboard with SEO (IMHO) and focus too much on form instead of substance. If you've got more SEO plugins that posts, then you have a problem, And if 800+ posts dating back 20 years don't help my Google PageRank, then I don't know what will.