Trademarking product and service names.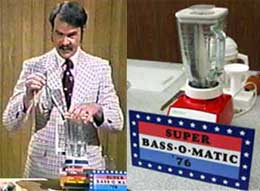 A company's products can be protected by trademarks, its services by servicemarks, but it is common to refer to both as trademarks. In general, the less a trademark describes your product or service, the more likely it can be registered. The hardest part is choosing a good trademark. BASS BLENDER would be a bad name – too descriptive. BASS-O-MATIC is a little bit better.
Clock Tower Law Group's trademark portfolio includes four main categories of trademarks:
A trademark is just that – a mark of a trade. Something that identifies the source of the products or services being offered. If a trademark is being used to identify the source of a company's goods/services, then it can be registered with the the United States Patent and Trademark Office (USPTO).
The following are some of the registered company name trademarks for some of Clock Tower Law Group's clients.
Note that all trademark applications are public records, so none of this information is confidential. Also, since patent and trademark law is federal law, Clock Tower Law Group's clients can be (and are) located anywhere in the country or the world.