Served in the military? Add 'veteran' to your bio.
By Erik J. Heels
First published 11/10/2016; ErikJHeels.com; publisher: GiantPeople.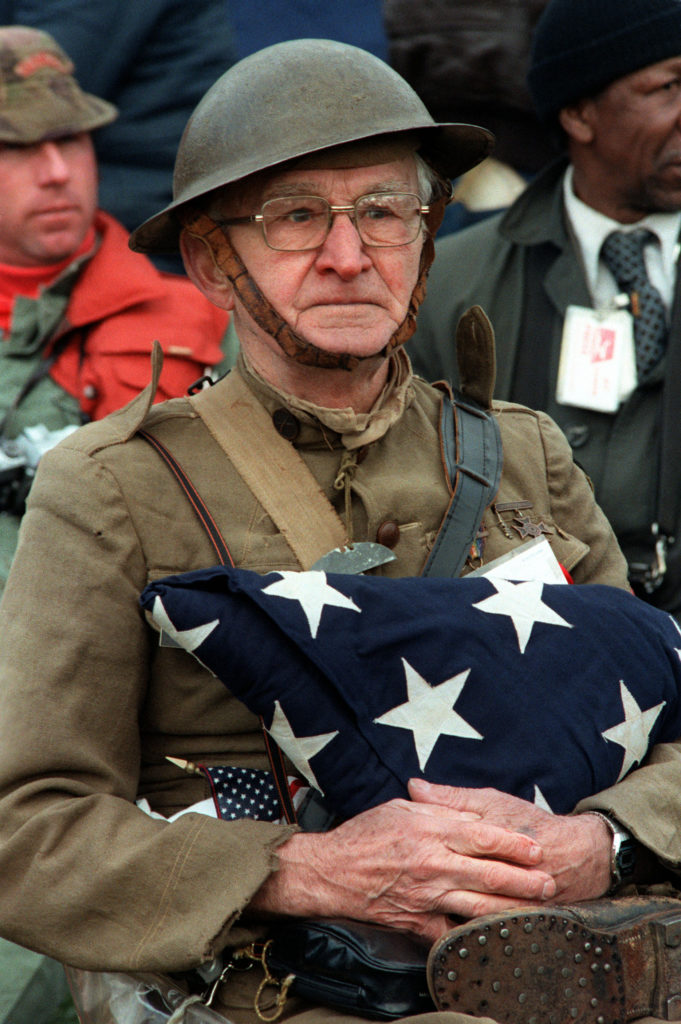 I am proud to have served on active duty in the military. For me, serving in the military was both a family tradition (my father served in the Army in Korea, my uncle was in the Vietnam War in the Navy, my grandfather was an Army doctor in Europe in World War II) and a necessity (as my Air Force ROTC scholarship was the only way I could afford to attend college).
Over the years, I have had many titles in my bio, including:
Adjunct Professor
Disruptor
Engineer
Entrepreneur
Evangelist
Founder
Manager
Partner
Patent Attorney
VP of Marketing
Conspicuously absent from that list, however, is the word "veteran." I carry my dog tags with me when I travel, I have "veteran" on my driver's license (but not on my license plates, because I drive the car registered to Rebecca and vice versa), my military service is on my bio, but the word "veteran" is absent.
Earlier this week, on Election Day to be specific, I added the word "veteran" to my bio and deleted the least significant word. I also added "veteran" to my HTML email signature. The fact that I am a veteran is at least as important as whether or not I am a partner in a law firm.
I learned a lot from the military, including:
how to march a group of cadets in the 54 commands drill
how to fire a pistol (although I was not great at this)
how to fly jets (ditto)
how to fly desks (slightly better at that)
responsibility and authority and their interrelationship
the chain of command and its importance
self-advocacy (for that assignment, award, or promotion)
professional writing
the importance of civil servants and the enlisted corps
I published this article on 11/10/16 at 11:11am, "11:11" because tomorrow, 11/11, is Veterans Day, a day to honor those who have served in the military. (Not to be confused with Memorial Day, which honors those who died while serving in the military.) So if you have served in the military, then I hope that you will add the word "veteran" to your bio.
It is possible that adding "veteran" to your bio can help in unexpected ways. If you are a hiring manager, then I hope you will take candidates' military service into consideration as you "vet" various candidates. I am not saying that veteran status should be a litmus test for hiring. Rather that it should be one consideration. But employers can't consider your veteran status if you don't state it – clearly – on your bio.
But the main reason to add "veteran" to your bio is for its own sake. The word "veteran" is one word that people can search for to find you. It is one word that unites all who have served in all branches of the military. And it is one word that, for whatever reason, is conspicuously absent from the bios of many veterans.
To my fellow and sister vets, thank YOU for your service.
#VetMyBio. Pass it on.