Indemnity clauses suck.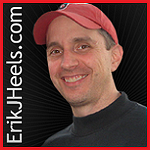 I don't do as much contract work as I used to, but ping me and I can connect you with good lawyers who do. I wrote this blurb a few years ago and decided to publish it today after reading this question on Quora about indemnity.
1. About Indemnification Clauses
In contracts of all sorts, indemnification clauses are becoming more common. Indemnification clauses are (or, more correctly, should be) tied to warranty clauses. In the following discussion, I refer to the two parties in the contract as the WORKER and the PAYER, as this covers most contract situations and makes the contract examples easier to read. For example:
SITUATION              CREATOR              PAYER
software licensing     software company     customer
book publishing        writer               publisher
patent licensing       inventor             licensee
In the warranty, the CREATOR promises certain things (most commonly, not to violate the rights of third parties), and in the indemnification clause, the CREATOR agrees to hold harmless the PAYER for a violation of this warranty (i.e. to pay to defend PAYER against a third-party lawsuit). I generally don't like indemnification clauses, especially when the PAYER (which is often a big corporation) is asking the CREATOR (which is often a sole proprietor or small company) to do the indemnifying. The opposite makes more sense.
2. No Indemnification Clause
When negotiating contracts on behalf of the CREATOR, my first suggestion is to propose deleting the indemnification clause entirely. The CREATOR is not providing insurance. The CREATOR is providing a product or service. Both parties should purchase insurance from insurance companies. See also IP Infringement Insurance https://www.giantpeople.com/184.
If the CREATOR insists on an indemnification clause, and if that indemnification clause is bad, then it is often better for the CREATOR to enter into no contract at all rather than enter into a bad contract.
3. Narrow Indemnification (IP Only & What CREATOR Knows)
Assuming that the PAYER does not agree to deleting the indemnification clause, the next approach would be to propose that the indemnification clause be narrowed to more realistic and fair terms.
First, all indemnification clauses should be tied directly to corresponding warranty clauses.
Second, there should only be one warranty clause, namely, the warranty that relates to intellectual property rights. These clauses are the most common and the least unreasonable of all of the varieties of indemnification clauses.
Third, I recommend adding "knowingly" to the warranty clauses so that the CREATOR is only warranting that it 1) KNOWS of no third-party IP rights that might be violated 2) AT THE TIME the contract is signed. Then you have a defense for random lawsuits for violations of rights that you didn't know you may have been violating.
4. Mutuality
No matter what form the indemnification clause ends up taking, it should be mutual. If the PAYER wants you to hold it harmless for your breach of a contractual warranty, then it should also hold you harmless for its breach of a contractual warranty.
Other clauses (such as confidentiality and nondisclosure clauses) should also be mutual. Insisting on mutuality generally helps, since the PAYER is more likely to be reasonable with clauses that are mutual than with ones that are not.
5. Limited Liability
You can also protect yourself by adding limited liability clauses to the contract. These clauses could limit your total liability (whether for contract breach or for indemnification) to a specified amount, such as the total amount (or even better, half of the total amount) that PAYER has paid under the contract.
6. Suggested Language
Here is some suggested language:
1) Warranties by [CREATOR]
[CREATOR] warrants that it has no knowledge that the [PRODUCTS] infringe, or are manufactured in connection with a misappropriation of, the intellectual property rights owned or controlled by a third party, including without limitation patents, copyrights, or trade secrets.
THE FOREGOING LIMITED AND NON-TRANSFERABLE WARRANTY IS IN LIEU OF ALL OTHER WARRANTIES OR CONDITIONS, EXPRESS OR IMPLIED, AND [CREATOR] DISCLAIMS ANY AND ALL IMPLIED WARRANTIES OR CONDITIONS, BY STATUTE OR OTHERWISE, INCLUDING ANY IMPLIED WARRANTY OF TITLE, OF NONINFRINGEMENT, OF MERCHANTABILITY, OR OF FITNESS FOR A PARTICULAR PURPOSE.
2) Indemnification by [CREATOR]
[CREATOR] shall indemnify [PAYOR] and hold [PAYOR] harmless from any damages and liabilities (including reasonable attorneys' fees and costs), arising from any breach of [PAYOR's] warranties as defined in "Warranties by [CREATOR]" above, provided:
(a) such claim, if sustained, would prevent [PAYOR] from marketing the Products;
(b) such claim arises solely out of the Property as disclosed to the [PAYOR], and not out of any change in the Property made by [PAYOR] or a vendor, or by reason of an off-the-shelf component or by reason of any claim for trademark infringement;
(c) [PAYOR] gives [CREATOR] prompt written notice of any such claim;
(d) such indemnity shall only be applicable in the event of a final decision by a court of competent jurisdiction from which no right to appeal exists; and
(e) that the maximum amount due from [CREATOR] to [PAYOR] under this paragraph shall not exceed 50% of the amounts due to [CREATOR] under the Payment Section from the date that [PAYOR] notifies [CREATOR] of the existence of such a claim.
3) LIMITATIONS ON LIABILITY
NEITHER PARTY SHALL BE LIABLE FOR ANY CONSEQUENTIAL DAMAGES (INCLUDING, WITHOUT LIMITATION, LOST PROFITS), INDIRECT, SPECIAL OR PUNITIVE DAMAGES REGARDLESS OF WHETHER SUCH LIABILITY SOUNDS IN CONTRACT, NEGLIGENCE, TORT OR ANY OTHER THEORY OF LEGAL LIABILITY, AND EVEN IF THE OTHER PARTY HAS BEEN ADVISED OF THE POSSIBILITY OF SUCH DAMAGES. IN NO EVENT SHALL [CREATOR]'S MAXIMUM LIABILITY UNDER THIS AGREEMENT EXCEED 50% OF THE AMOUNTS PAID BY [PAYOR] UNDER THIS AGREEMENT.
END
Erik J. Heels writes about technology, law, baseball, and rock 'n' roll. He is @ErikJHeels on Twitter.