9/11 Wars + Tax Cuts + Bailouts = Recession.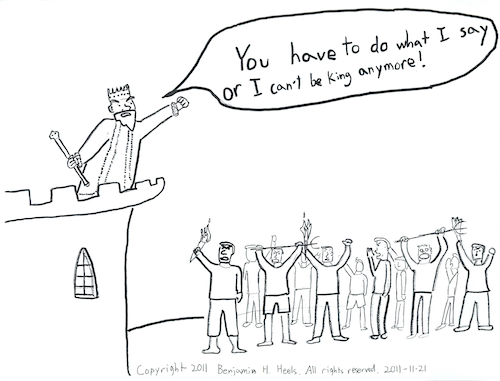 This article analyzes, chronologically, how the US got itself – and the world – into the current recession. I wrote this post primarily for me, because I don't want to forget how we got into this mess. But if others like it, that's gravy.
For the record, I have never belonged to any political party. As it says under "political views" on my Facebook profile, "I vote for the smartest candidate. It doesn't always work out."
1946-2001: Back Story
Book Review: Economics In One Lesson, by Henry Hazlitt (1946, Yes, 1946)
The current recession began in 1946 when zero politicians bought this book. You don't need to study economics in school. You need to read this book. Hazlitt explains, in simple terms, how classic economic mistakes are made by pursuing short-term policies that benefit only a select few at the expense of a long-term policies that could benefit many.
Bush: 'Our Long National Nightmare Of Peace And Prosperity Is Finally Over' (2001-01-17)
Under President Bill Clinton, the US enjoyed peace and prosperity. With this story, [satirical publication] The Onion joked about what would happen after George W. Bush was inaugurated. Now who's laughing?
2001-2008: The Big Four Expenses
President George W. Bush started two wars and created two windfalls (Bush tax cuts for the rich and TARP bailouts for Wall Street banks). These are the Big Four expenses that started the current economic downturn.
2008-2010: Recession (Part 1)
President Barack Obama promised to end the two wars and the two windfalls (Bush tax cuts and TARP bailouts). To date, he has done none of this. In late 2010, Obama extended the Bush-era tax cuts. So they are Obama's tax cuts now.
2011-Present: Recession (Part 2)
Some economists have declared that the late 2000s recession is over. But with US unemployment at 9%, it's safe to say that the 2008-present recession is alive and well.
The Great Prosperity 1947-1979 vs. The Great Regression 1980-2011 (2011-09-04)
2011-Present: #Occupy
The #Occupy Movement: The Frogs Figured Out That The Water Was Boiling. To late? Or just in time. (That first sentence is in init caps because it was going to be the title of this post.) I recall what one Occupy Boston protester said about why he was protesting: "The Bush Administration may have caused the recession, but the Obama Administration didn't do what it said it was going to do to end the recession (namely ending the wars, the Bush tax cuts, and the bailouts), and so we the Occupiers feel disenfranchised, with nowhere to turn but the streets." Then, rather than arresting the politicians and bankers that caused the economic mess, the police started arresting the 99%! Crazy. Perhaps 10 years after 9/11, the terrorists have won.
Summary
There are many problems with the world, its economy, and its denizens.
People have a short attention span. Most have forgotten the Big Four and what preceded it (9/11).
People make decisions based on emotion, not on logic.
People don't understand large numbers like billions and trillions (hint: try removing eight zeros).
People take facts out of context.
News is entertainment.
Politicians know people.
So what happens? Politicians prey on emotions to get people to vote in certain ways.
It's takes money to make money.
Power corrupts.
Lobbyists lobby, laws change.
Follow the money.
The rich get richer, the poor get poorer.
And instead of a government of the people, by the people, for the people, we have a government of the rich, by the rich, for the rich.
It is sad, but it is true. Copyright law was long ago hijacked by Hollywood. In 2011, patent law was hijacked by big business.
50% of those in Congress are millionaires. Whose interests do you think they have in mind?
I don't know who the next US president will be. But the formula for breaking the economy is well known:
9/11 Wars + Tax Cuts + Bailouts = Recession
Here's how to fix the economy:
End The 9/11 Wars + End The Bush Tax Cuts + End The Bailouts = End The Recession
There has been a failure of leadership in Washington, DC. There been a failure of followership. And there has been a failure of get-out-of-the-way-ship. The 112th Congress will go down in history as one of the most political, least effective, and most corrupt ever. Unless things change soon, this independent voter may end up casting protest votes in all contests for himself. Again.
I'm pretty good at spotting trends. Do you see the trend here? The natives are getting restless. The US government must reform now.
Said the king to his protesting subjects, "You have to do what I say or I can't be king anymore!"
Exactly.
---
Erik J. Heels is an MIT engineer; trademark, domain name, and patent lawyer; Red Sox fan; and music lover. He blogs about technology, law, baseball, and rock 'n' roll at erikjheels.com.