As seen in The Boston Globe.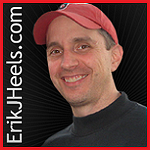 Today's Boston Sunday Globe tells the tragic tale of a musician who lost his job due to file sharing and was forced to take a dead-end office job for a do-nothing corporation.
It seems that the musician's last CD sold zero — that's right, zero — copies because "everyone downloaded it." To make matters worse, the musician's business manager embezzled funds, live performance venues were booked solid (thereby eliminating his ability to perform his songs for money), and in the cold of winter the musician had to burn his guitar for heat. Even his new boss admitted to having downloaded his music.
I'm assuming that the RIAA will be making this guy their poster child. Read all about it below.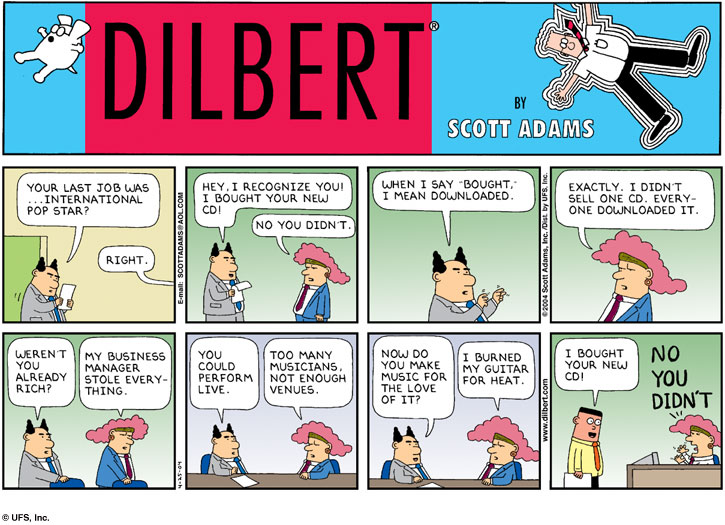 Dilbert comic strip reprinted with permission. DILBERT: © Scott Adams/Dist. by United Feature Syndicate, Inc.