Technology, Law, Baseball, Rock 'n' Roll.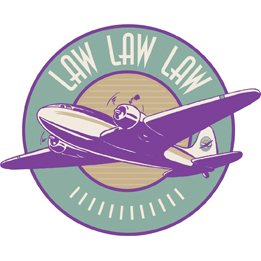 About LawLawLaw
My name is Erik Heels, and this is my LawLawLawTM newsletter: subscribe at LawLawLaw.com. Since 2001, LawLawLaw has documented trends in technology, law (mostly patents and trademarks), baseball (mostly Red Sox), and music (mostly rock).
Today's disclaimer du jour of the day: Based on a true story.
Thanks for reading!
Technology Stuff
* Social Networking Expiration Dates (2015-03-20)
Is your favorite social network budding, fresh, ripe, or rotten?
https://www.giantpeople.com/5648.html
* How To Set Up A Facebook 'Legacy Contact' For When You Die (2015-02-12)
http://lifehacker.com/how-to-set-up-a-facebook-legacy-contact-for-when-you-1685544248
Law Stuff
* Watch Out, Brands: The Controversial .Sucks Domain Is Almost Here (2015-03-15)
I'm thinking they should have stopped after dot-com, dot-net, and dot-org.
http://marketingland.com/controversial-sucks-domain-almost-here-121505
* FCC Passes Net Neutrality Rules (2015-02-26)
But broadband in America still sucks.
http://gizmodo.com/fcc-passes-strongest-net-neutrality-rules-in-americas-h-1688204371
* MLB Claims That Finance Company's 'W' Logo Violates 2 MLB Teams' Trademarks (2015-02-20)
But the real challenge is whether you can tell the Washington Nationals' logo from the Walgreen's logo:
baseball: https://tsdrapi.uspto.gov/ts/cd/casestatus/sn78520869/content
pharmacy: https://tsdrapi.uspto.gov/ts/cd/casestatus/sn76558596/content
https://www.techdirt.com/articles/20150209/06453029957/mlb-claims-that-finance-companys-w-logo-violates-2-mlb-teams-trademarks.shtml
* US Joins Hague Agreement, Making It Easier To Get Design Patents In Multiple Countries (2015-02-13)
The treaty will go into effect for the United States on May 13, 2015.
http://www.uspto.gov/about-us/news-updates/united-states-deposits-instrument-ratification-geneva-act-hague-agreement
Baseball Stuff
* Rob Manfred Starts Breaking Baseball With New Pace-Of-Game Rules (2015-02-20)
That really got out of hand real fast.
http://www.buzzfeed.com/lindseyadler/mlb-implements-new-rules-to-speed-up-the-pace-of-game
* Rob Manfred Says All The Right Things After Being Elected Baseball's 10th Commissioner (2015-01-27)
But see above.
http://www.gammonsdaily.com/icymi-rob-manfreds-introductory-letter-to-the-fans/
* Pedro Martinez Elected To Baseball Hall Of Fame (2015-01-16)
Short in stature, big in heart.
http://m.redsox.mlb.com/news/article/105660410/randy-johnson-pedro-martinez-john-smoltz-craig-biggio-make-hall-of-fame
* Bring The Monster Home: The Fenway Collection From Benjamin Moore (2014-08-11)
Thanks to BenMoore, I now need (yes, that's the correct verb) to turn my basement into Fenway Park.
http://www.gammonsdaily.com/bring-the-monster-home-the-fenway-collection-from-benjamin-moore-video/
Music Stuff
* Ben Heels Music Blog (2015-01-08)
Shameless family promotion. My son (a jazz studies major) launched a music blog. Since "jazz" is not a verb, I have to say his blog rocks!
https://benheelsmusic.wordpress.com/2015/01/08/belle-and-sebastian-the-boy-with-the-arab-strap-1998/
Clocktower Stuff
* Clocktower Client Tamr On How To Retain Talent (2015-03-25)
"Co-founder and CEO of Tamr, Andy Palmer, describes the importance of offering an attractive line of benefits that not only provides for basic family security, but also keeps employees fresh with creative vacation plans, worry-free with emergency home-care for their dependents, and family-oriented with generous time for parental leave."
http://blog.koalab.com/2015/03/23/retaining-talent-tamrs-take/
* Clocktower Client AppNexus Acquires Yieldex (2015-03-18)
"Every major publisher, including mobile app developers and cross screen content producers, on the Internet has this problem every month: how do you predict how many people in a particular audience will visit your site so you can package this and sell it to advertisers?"
http://blog.appnexus.com/2015/yieldex/
* Clocktower Client Onshape Launches Mother Of All (CAD) Products (2015-03-09)
"A number of veterans of Solidworks, including its original founder Jon Hirschtick, have come together to completely reimagine how product design can happen in the age of the cloud. In the process, they have built an online software product that is nothing short of a technological marvel."
http://techcrunch.com/2015/03/09/onshape-launches-mother-of-all-products/
* Clocktower Client Cape Clogs Receives 2015 Massachusetts Excellence Award (2015-03-02)
"Cape Clogs has been selected for the 2015 Massachusetts Excellence Award amongst all its peers and competitors by the U.S. Commerce & Trade Research Institute (USCTRI)."
http://capeclogs.com/2015/03/02/cape-clogs-receives-2015-massachusetts-excellence-award/
* 2015 Clocktower Law Group Fees (2015-01-01)
"Unlike most law firms, Clocktower posts its fees on its website. And as it says on our website, Clocktower does a couple dozen things really well and charges flat-rate fees for most of those things. For the hourly stuff, we can tell you the average costs (based on 10+ years of data) so you can budget accordingly. Clocktower simplifies its fee structure at least annually and welcomes your feedback."
https://www.giantpeople.com/5013.html
Other Stuff
* 1995: The Year the Future Began (2015-03-30)
Yes, 1995 was the year of the Internet. And 1995 changed everything.
http://www.newyorker.com/magazine/2015/03/30/thinking-sideways
* A Lakeside Log Cabin In Finland (2015-03-24)
My people (I'm half Finnish and a citizen) sure know how to make stuff. But can I find someone in the States to build a Finnish-style tiny house?
http://smallhousebliss.com/2015/03/24/hawkhill-nature-villa-maria/
* The 10 Slides You Need To Pitch Your Business Idea (2015-03-12)
Good fodder for startups.
http://lifehacker.com/the-10-slides-you-need-to-pitch-your-business-idea-1691072480
* Patriots Win Super Bowl, MVP Tom Brady Gives Truck To Hero Malcolm Butler (2015-02-11)
Sometimes the good guys finish first.
http://www.goodnewsnetwork.org/tom-brady-gives-mvp-truck-to-other-super-bowl-hero-malcolm-butler/
* USOC Choses Boston For US 2024 Olympic Bid (2015-01-08)
Less than three weeks later, blizzard #1 (of 4) struck, beginning a slow paralysis of The Hub that lasted until the end of March, when MBTA service was "fully restored" (and I admit to not knowing what that means).
http://www.buzzfeed.com/lindseyadler/boston-chosen-as-host-city-for-us-2024-olympic-bid
* Postscript
If you or someone you love suffers from depression of any sort, then consider sharing these two helpful articles:
1. Hyperbole and a Half: Adventures in Depression (Part One) (2011-10-27)
http://hyperboleandahalf.blogspot.com/2011/10/adventures-in-depression.html
2. Hyperbole and a Half: Depression Part Two (2013-05-09)
http://hyperboleandahalf.blogspot.com/2013/05/depression-part-two.html
END
The LawLawLaw newsletter, available at LawLawLaw.com, is a publication written by Clocktower Law Group founder Erik J. Heels and published by GiantPeople LLC. The opinions in LawLawLaw do not necessarily reflect the opinions of Clocktower Law Group, GiantPeople, their employees, or the author. Feel free to forward this to anyone who might enjoy it. Send any/all questions to info@clocktowerlaw.com. Thanks!