For-Sale-By-Owner (FSBO) real estate transactions done right.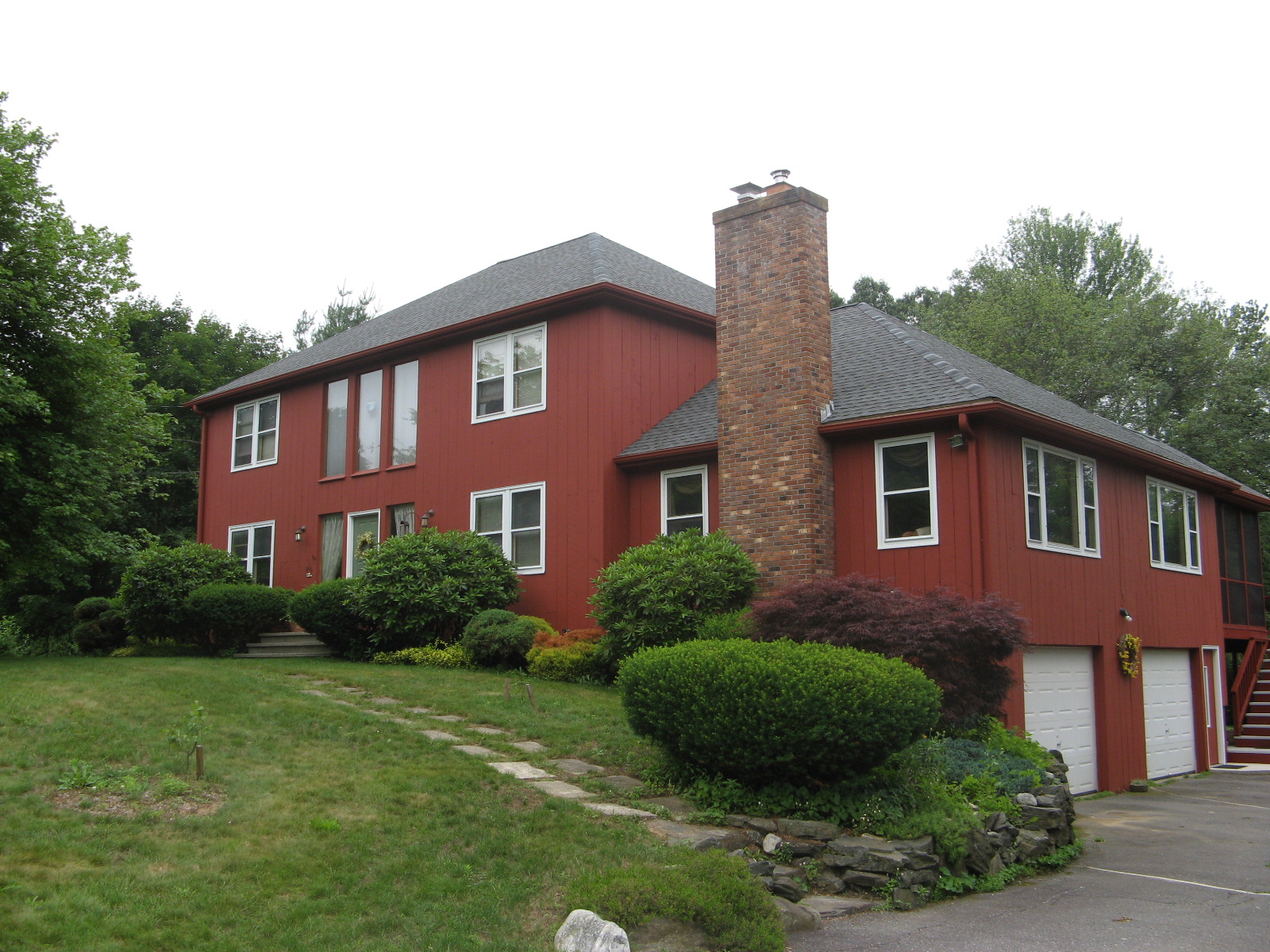 After I graduated from MIT 21 years ago, I lived in 12 different places (Raahe, Finland; Foxboro, MA; Waltham, MA; Lubbock, TX; Belmont, MA; Waltham, MA; Eliot, ME; Acton, MA; Marlboro, MA; Centennial, CO; Acton, MA; Boxboro, MA). First, I was in the Air Force. Then, my wife and I moved around a lot for my Internet-related jobs. We've owned four houses together. We have never purchased a house without a real estate agent. And we have never sold one with an agent.
So when we recently decided to get divorced and sell our big red house in Acton, we decided to do it ourselves. For the fourth time. We've gotten pretty good at it.
In short, our method was as follows:
Phase 1: Inspect house and prepare for sale – 7 weeks.
Phase 2: Advertise and sell the house – 5 days.
Phase 3: Prepare for closing – 7 weeks.
Seven weeks of prep, five days of advertising and selling, seven weeks of paperwork. Done deal. On Wed 09/30/09, we listed our house for sale for $499,500. On Sun 10/04/09, we agreed to sell it for $633,000, nearly 27% more than the starting price. On Mon 11/23/09, we closed. (This is all public records data, so you can look it up.)
Our method was based on – but did not strictly follow – the book How To Sell Your Home In 5 Days by Bill Effos. I previously reviewed the book on Amazon and gave it 5/5 stars. Today, I would give it only 3/5 stars, because the author made some rather drastic changes from the first to third editions. My short review of the book today would be: "This is a great book about selling real estate for anyone who has held the title VP of Marketing and Sales."
So it's a good book, but you've got to understand economics, human nature, and marketing and sales. And you've got to be able to execute on your plan. Being a lawyer doesn't hurt either, but I never get involved in the legal stuff. I leave that to my real estate attorney.
I do have a website that includes much of the information used in the sale: www.KnowltonDrive.com. The website was not launched until after the open house started, so it was not part of the marketing and sales of the house. I simply used it to put up information for the benefit of people who had already been to the open house. For example, I forgot to include a copy of the plot plan in the open house package, so I put that on the website.
Selling a house for $633,000 with a zero percent commission is the same as selling a house for $673,404 with a six percent commission. In other words, we saved $40,404 selling our house without a real estate agent. In the middle of a recession.
If you live in or near Acton and want to sell your house, email me at heels@alum.mit.edu. I may be able to help.
Related Posts