Long tail is long.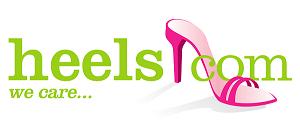 From 2007-2008, I cofounded (along with Eric McCoy) the Heels.com women's shoe store. One of my initial jobs was getting the blog online and writing the initial content. Over five years later, many of the 99 blog posts that I wrote (see list below) are still generating traffic for Heels.com. In search engine optimization (SEO) language, this is called the long tail of ecommerce. The Heels.com store has also expanded from about 43 brands of shoes to about 144 brands of women shoes.
The lesson for law firms? Start writing relevant content now for your blog. Blog a little or blog a lot. But blog regularly. It will pay off in the long run.
Oh yeah, and disregard what the so-called "experts" say. On the Internet, there are no experts. There is only change, and change is constant. (FWIW, I have blogging for ten years.)
Related Posts (on erikjheels.com)
99 Posts (on high.heels.com)
---
Erik J. Heels is a trademark and patent lawyer, Boston Red Sox fan, MIT engineer, and musician. He blogs about technology, law, baseball, and rock 'n' roll at erikjheels.com.